Yesterday Apple released iOS 7.0.6 for the iPhone, iPod Touch and iPad which fixed a major security issue related to SSL connections. Those that have upgraded to iOS 7.0.6 or want to so they are protected will be glad to know it is now possible thanks to an updated version of Evasi0n7 (no longer unofficial version).
Before you Jailbreak your device running iOS 7.0.6, however, ensure that you keep in mind the following:
You MUST be running iOS 7.0.6. You can check this by going into Settings > General > About and then viewing the Version field.
Evasi0n7 will Jailbreak your device UNTETHERED.
Evasi0n7 supports the: iPhone 5s, iPhone 5c, iPhone 5, iPhone 4s, iPhone 4, iPad 2, iPad 3, iPad 4, iPad Air, iPad Mini, iPad Retina Mini, iPod Touch 5G.
Ensure iTunes is updated to the LATEST version.
Don't forget to backup your device through iTunes (do not encrypt the backup).
It is better to update to iOS 7.0.6 through iTunes, not OTA. If you run into problems with this Jailbreak and you updated OTA then do a FULL restore to iOS 7.0.6 via iTunes.
How To Jailbreak iOS 7.0.6 With Evasion7
Our how to video still applies to Jailbreaking iOS 7.0.6
Step 1) – Download Evasi0n7 with a version number of 1.0.6 for Mac or Windows.
Step 2) – Extract Evasi0n7 and launch the application. Windows users will need to run the application as an Administrator and Mac users will have to get past GateKeeper by control clicking the application and then clicking the Open option.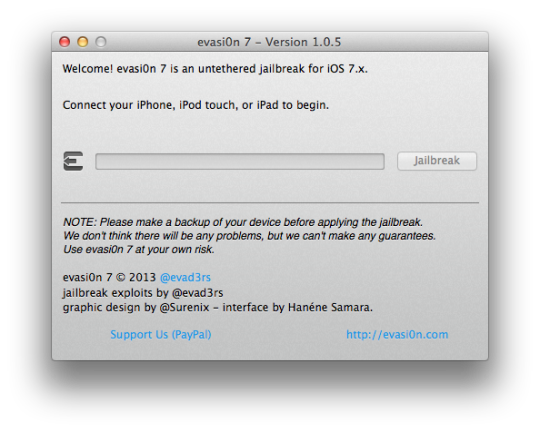 Step 3) – Connect your device running iOS 7.0.6 to your computer and ensure that the passcode is DISABLED by going into Settings > General > Passcode Lock On > Turn Passcode Off.
Step 4) – Click on the Jailbreak button once Evasi0n7 recognizes your device and wait for the process to finish. DO NOT open iTunes or Xcode during the Jailbreaking process.
Step 5) – When prompt unlock your device and tap on the Evasi0n7 app icon. The screen will go white and reboot.
Step 6) – The process will then continue and go through a series of reboots until you are prompt the Jailbreak is complete.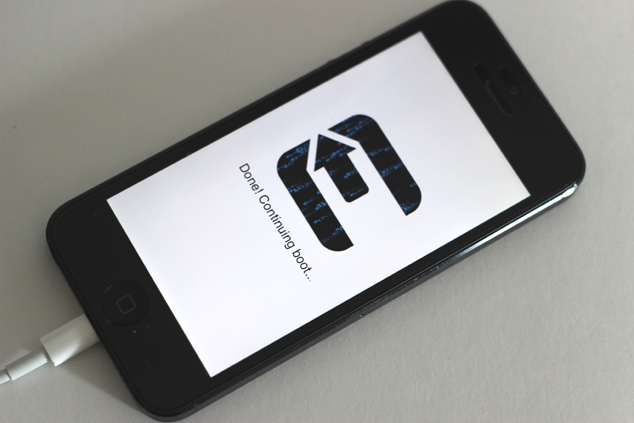 It is also worth noting that it is indeed ok to hardware reset (by holding down Hold and Home until it shuts down) if it gets stuck and then start from the beginning.
Let us know if this worked for you in the comments section below.
UPDATE #1: Official Evasi0n7 1.0.6 download links for Mac OS X and Windows have been added, see step #1. You can also download Evasi0n7 1.0.6 from the iJailbreak Downloads Section.