The Pangu iOS 8 – 8.1 jailbreak that was released recently came with one big flaw; it did not install Cydia. The tool does indeed jailbreak any iOS device that can run iOS 8 or later. If you followed our tutorial on how to jailbreak iOS 8 – 8.1, then you'll need to read on and learn how to install Cydia manually and install tweaks.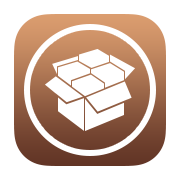 Saurik has now updated Cydia and you can follow this easy tutorial on how to install it manually on iOS 8. You will need Cydia to download and install tweaks. Follow our step-by-step guide and you will have Cydia installed on iOS 8 – 8.1.
Firstly, you will need to jailbreak your iOS device using the Pangu tool for Windows.
Open the Pangu app on your Homescreen and install OpenSSH.
Download CyberDuck SFTP client and install it on your Windows PC. You can also use other clients such as Filezilla or WinSCP.
Find the WiFi IP address of your iOS device from Settings>WiFi>'i.'
Open CyberDuck on your PC and input the WiFi IP address of your iOS device.
Download these Cydia files and paste them into /private/var/root/Media/Cydia/AutoInstall. There won't be any Cydia folder, you will have to create it.
Right click on the Cydia files, select File Permissions and change the value to 777.
Reboot your device and you should have Cydia on your Homescreen.
You can also use Cyberduck, then click on Go>Send Command and add this;    dpkg –install cydia-lproj_1.1.12_iphoneos-arm.deb cydia_1.1.13_iphoneos-arm.deb
Click Send. Then enter 'restart' in Send Command and click on Send again. Your iOS device should reboot.
If you didn't understand any of this and don't want to try this method, you should probably wait for a full working iOS 8 jailbreak. It should be available soon enough.
Let us know if this method worked for you!