Now that the Pangu team has released a jailbreak for iOS 8 – 8.1, it is our duty to help you jailbreak your compatible iOS device. First of all, this will only jailbreak your device, but won't install Cydia. You'll have to install Cydia using another method for now, a tutorial for which can be found here.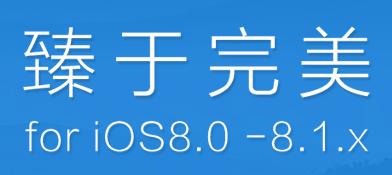 Jailbreaking your device using the Pangu tool is quite simple and takes a few minutes. Before your jailbreak, it is important that you back up your iOS device, turn of Find My iPhone and remove any screen locks. It will not install Cydia and the tool is in Chinese, so do as we say and you should be fine.
Do a fresh install of iOS 8.1 from iTunes or download the IPSW file and restore.
Go to Settings>iCloud>Find My iPhone and disable it. Also, turn of Passcode lock from Settings>Passcode.
Connect your iOS device to your Windows machine.
Right click on Pangu v1.0.1 tool and Run as Administrator (download link).
The Pangu tool is currently in Chinese so you probably won't be able to read it, unless you can. Uncheck the box above the blue jailbreak button.
Your iOS device should be shown in the Pangu tool.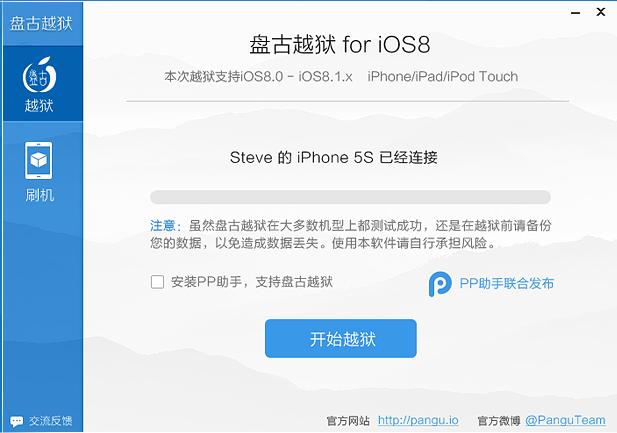 Click the Blue Jailbreak button and wait for the jailbreak process to complete.
Your iOS device will reboot and you should be able to see a Pangu app on your homescreen. Launch the app and your jailbreak will be complete.
Check out our tutorial on how to install Cydia manually.
Are you going to try the new Pangu iOS jailbreak? Soon enough an English version with Cydia will be available for download. Can't wait? Well, follow the tutorial and you should be jailbroken.