The team that released the iOS 7.1.x jailbreak has surprised us again. This time by releasing a jailbreak for Apple's recently announced iOS 8 – 8.1. This jailbreak release comes just 35 days after the release of iOS 8.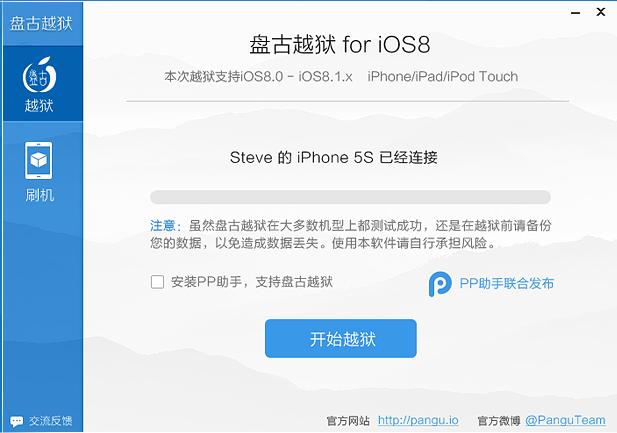 Pangu team, out of nowhere, released the iOS 8 – 8.1 jailbreak to the public, however, it isn't public ready yet. The jailbreak isn't a complete one and doesn't install Cydia on your iOS device. Saurik has updated Cydia to support iOS 8, but the Pangu team hasn't updated their jailbreak tool to include Cydia.
As of now, the Pangu jailbreak tool for iOS 8 – 8.1 is only available for Windows users. According to the official Pangu website, the jailbreak supports all iOS devices that are capable of running iOS 8. Jailbreaking your iOS device using this tool will only provide you SSH access. This release is addressed to jailbreak developers so they can make their tweaks iOS 8 compatible.
You can download Pangu v1.0.1 for Windows from our downloads section. You can follow our tutorial on how to jailbreak iOS 8 – 8.1 using Pangu for Windows.