iNoRotate is a Cydia tweak that disables the auto-rotate within applications on iPhone, iPod Touch and iPad. This guide from iJailbreak.com will show you how to disable the auto-rotate on your iDevice using iNoRotate.
Note: iNoRotate tweak was tested on iOS 4.1, iOS 4.3.1 and iOS 4.3.3.
Step 1: The first thing you will need to do is launch Cydia from your iDevices SpringBoard.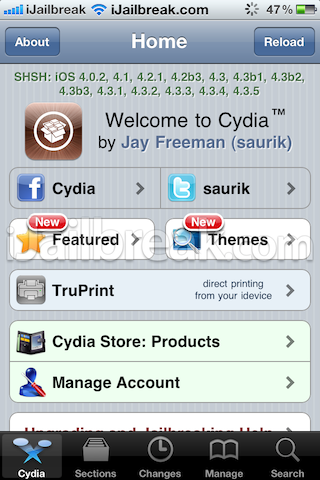 Step 2: Tap the Search tab located on the bottom tab bar and search for iNoRotate.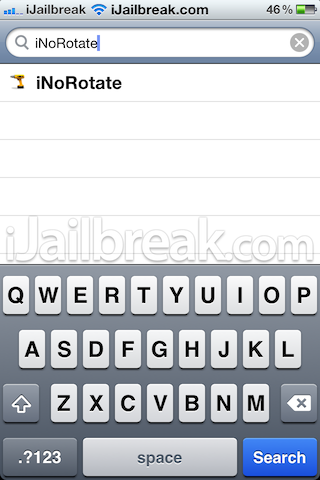 Step 3: Once iNoRotate appears, tap it.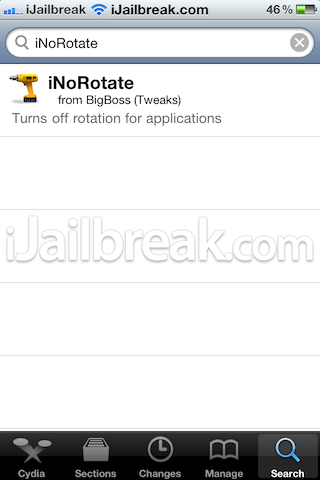 Step 4: You should see iNoRotate (version 2.0-1) or a higher version depending if iNoRotate has been updated. Tap Install.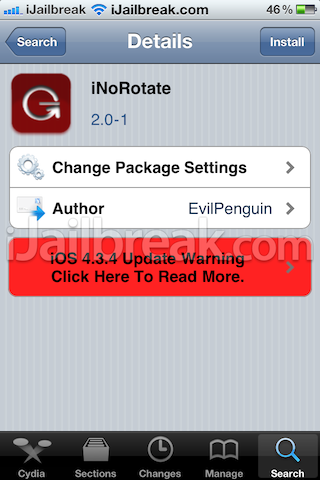 Step 5: Tap Confirm in the top right corner.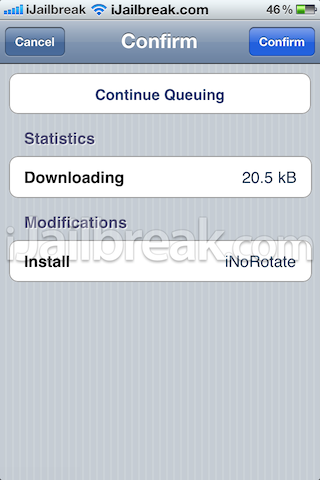 Step 6: You should now see iNoRotate package being installed. Once installation is done, tap Restart SpringBoard, and your iDevice will respring and appear at the lockscreen.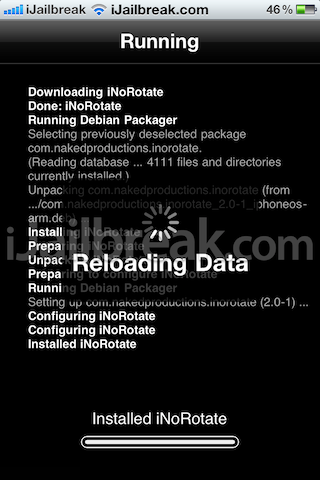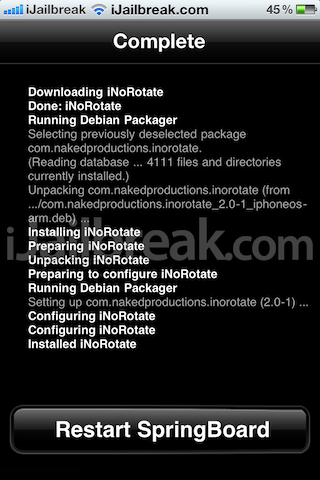 Step 7: Slide To Unlock your iDevice, launch the Settings.app from SpringBoard, scroll down to iNoRotate and tap it. You will then Enable the tweak and select the System Apps you DO NOT want to rotate into landscape (a check mark will appear once selected).
Step 8: Once you're done selecting the app(s), press the home button, launch the app and try rotating into landscape. The screen should stay in portrait mode.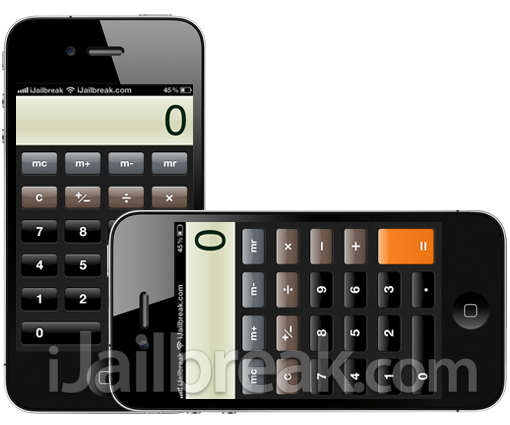 Congrats! You just learned how to disable auto-rotate on your jailbroken iPhone, iPod Touch or iPad. For more how to guides from iJailbreak.com check out our how to section by clicking here. Leave any questions or thoughts in the comments section below…