TaiG released an untethered iOS 8.3 jailbreak yesterday and we're sure many of you have been wanting to jailbreak your iOS device ever since. If you tried and came across an error 1101 that caused TaiG 2.0 to get stuck at 20%, then here's what you need to do.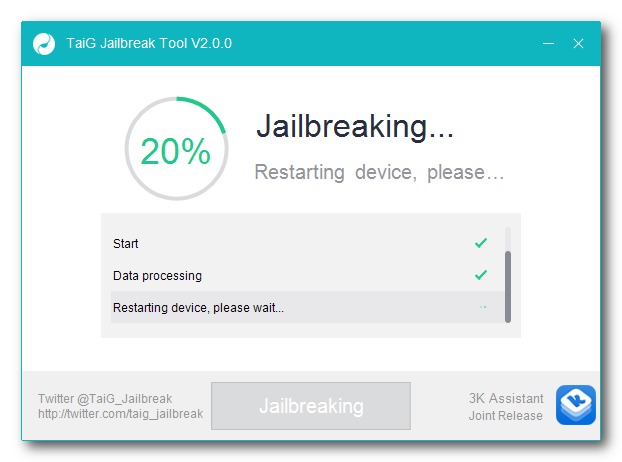 Several users who tried to jailbreak their iOS devices on iOS 8.3 using the new TaiG 2.0 tool have faced this issue.
An error comes up when trying to jailbreak and causes the process to get stuck at 20%. The phone restarts and goes back to how it was before.
The cause, as it turns out, is the latest version of iTunes. If you have the latest version of iTunes installed on your Windows PC, then you need to downgrade.
In our experience, iTunes 12.1.0 seemed to work perfectly and TaiG 2.0 succeeded in completing the jailbreak process.
To fix the TaiG iOS 8.3 jailbreak stuck at 20% issue, you should downgrade your iTunes to version 12.1.0 or earlier. That should fix the problem and let you complete the jailbreak process.
Let us know if this fixed the problem for you.