Mac OS X 10.8 Mountain Lion is an incredible OS, but it is only available from Apple as an online download. What happens if your install gets corrupted and won't boot up? One option is to keep a backup drive with Linux installed, if you want to attempt to salvage your photos and music. But with an actual backup install of OS X Mountain Lion, it's possible to do even more to repair your machine.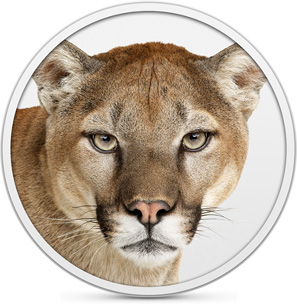 While it's possible to manually create a bootable backup drive, Serial Serveur's Lion DiskMaker is an AppleScript utility that automates the process. All you need to do is buy Mountain Lion from the Mac App Store and run the script. Lion DiskMaker will search for your Mountain Lion install file through Spotlight and will ask you whether you want to write to a DVD or external USB drive.
All Lion DiskMaker requires is 8GB of space (in a USB drive or dual-layer DVD) and a fresh download of the Mountain Lion install file. (If you already downloaded and installed Mountain Lion, make sure to download it again. The install file has a tendency to delete itself.)
Also keep in mind that unlike some utilities Lion DiskMaker will delete the partition or drive you choose to install it on. If you are storing vital data on your drive, copy it to your computer, create a partition, install the bootable disk, and then copy the files back.
The real benefit behind Lion DiskMaker is that it's inexpensive. Lion DiskMaker is donationware and 8GB USB keys can be purchased for as little as $10. A bootable thumb drive with your favorite OS preloaded onto it is cheap insurance to have in case something goes wrong.
You can download the Lion DiskMaker at the blog behind Gete.Net, where you can also donate to the developer to show your appreciation.
What would you do if your Mountain Lion install broke on you? Share your thoughts in the comments section below.