With an iOS 10 jailbreak possibly not being released for a while, if you're still on a jailbroken iOS 9 but missing the iOS 10 features, fear no more! With this handy article you'll have iOS 10 features on your device in no time.
Raise To Wake
This is only supported on the 6S, 6S Plus and the iPhone SE due to the newer 'motion co-processor'. Personally, if they wanted to include this on older devices they could have.
With FaceOff, you can do just this, and more! It can detect whether it's in or out of your pocket as well modify when it will detect your proximity, such as when you're plugged in charging.
With a whole list of tweaks including various ways to disable it, delays and different standards of sensitivity as to when the screen should light up, you won't struggle configuring this to your exact preference!
When iOS 10 is jailbroken, I will certainly be trying to get this on my device as Raise to Wake would be great to have on my iPhone 6, and very useful!
Home
Apple introduced their very own Home app which included the ability to set scenes and use your Apple TV 4 to control your home when you're away. This app you don't even need to be jailbroken for as it is available on the iOS App Store today. This third party Home app is essentially the same as Apple's new app, allowing for changing your light's brightness and colour as well as controlling other HomeKit utilities. This includes but isn't limited to ceiling fans, your doors or even the thermostat! Download it on the App Store.
Notification Centre Widgets
Slowly but surely, Apple are finally beginning to welcome widgets into their operating system, something which can't come quick enough. With iOS 10 there are now some pretty useful widgets such as Music, Calendar, Mail and others with developers allowed to create their own as well. Although they aren't fully there yet, it's definitely going in the right direction.
To get some widgets on your iOS 9 device however, you need to make a small purchase on the BigBoss repo and download DopeLock. You get a few customisation options well as the ability to customise your notification centre. This tweak isn't quite a perfect replacement however it's as good as you'll get I think.
Facial Recognition
The 'people' tab within the Photos app is actually pretty nifty and for the most part, works well. I've had a few people feel quite insulted at the suggestions that they might be someone else who, looks nothing like however overall it works fairly well.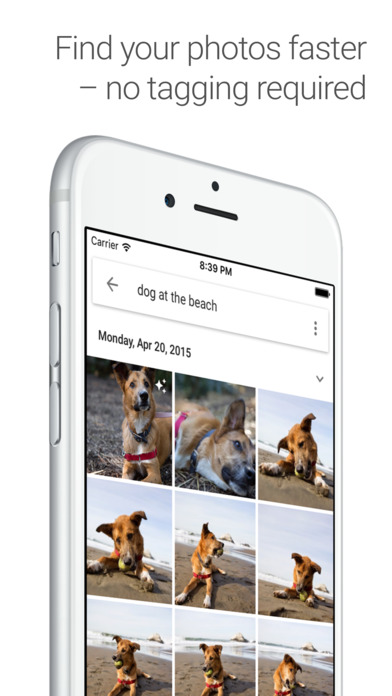 If you find the need for being able to filter out photos based on who's in them, then Google Photos is the app for you. Although it does require having your photos stored in Google Drive, it's a great replacement and for the most part, works really well.
Even better, is that it works with animals as well, something which Apple quite hasn't got nailed.
Parked Car Locator
This is really useful for those of you who end up wondering through a car park trying to find your car, however the slight flaw I found with Apple's built in system is that it only works in an Apple Car Play Car. Maybe that's just me, but it doesn't seem to work otherwise. Shame.
Track Back is a great little replacement and does exactly what it says. It stores your cars location and then you can even get maps directions back to it if you can't find it, something which will definitely be useful if you have a habit for parking your car down a small side street.
Combined with an Apple Watch App, you won't need to look like a complete idiot wondering around trying to find your car.
Delete Stock Apps
This was an addition which all users of iOS 10 welcomed with open arms. With the default apps taking up almost 2 pages now, it was definitely a good option. For those of you who don't want to be stuck using spoof or moving apps in and out of folders to try and cause a glitch, worry no more.
On cydia.jerryen.com, is a tweak called AppHide which allows you to toggle on apps that you don't want to see. Perfect!
There are more alternatives for different features, so if you'd like to see more drop a comment below letting us know. Will these tweaks allow you to keep your sanity on iOS 9 or do you feel you have to upgrade?