Normally iOS doesn't let you create folders with no name. Even if you try and delete all the characters in the name field and then exit out of the folder iOS reverts to the folders original name or whatever was last entered. It has been discovered, however, that if you download the Starbucks app from the App Store you can use that app to create blank folder names in iOS.
It doesn't just work with the Starbucks app either, but rather numerous apps in the "Food & Drink" category for some reason. It has been reported that the Better Homes & Garden app works as well, so if Coffee isn't your thing go ahead and download that app instead.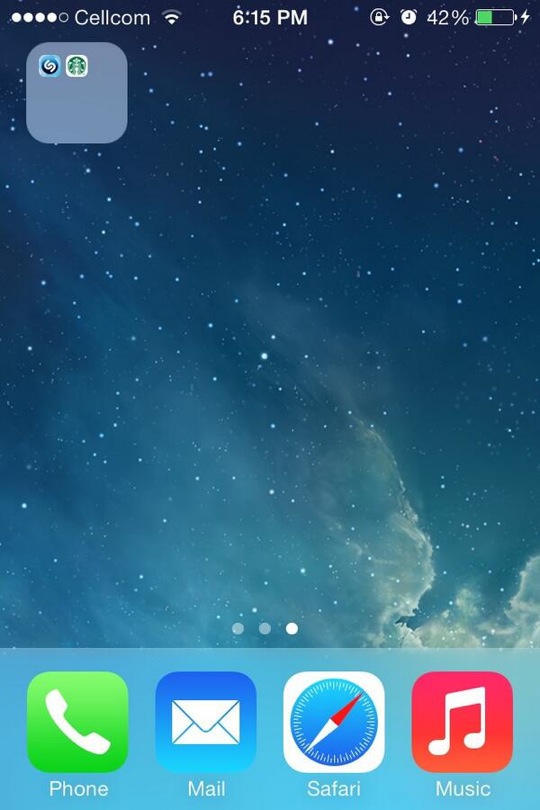 With this said lets get into creating some folders with blank names, shall we? It works on almost all iOS firmware versions including both iOS 6 and iOS 7.
Step 1) – Download the Starbucks app for your iPhone, iPod Touch or iPad.
Step 2) – Use the Starbucks app to make a folder. So drag the Starbucks app on top of another application and you will see that no name is generated for that folder. Then you can take the Starbucks app back out and create as many blank folders as you would like.
Once you create these blank folders users have reported being able to create blank pages as well. Let us know if this little trick worked for you in the comments section below.