Yesterday we talked more in-depth about the worrisome SSL bug that plagues both Mac and iOS devices.
Luckily Apple released a patch for iOS already by releasing iOS 7.0.6 and 6.0.6, but that means you are forced to update your device's firmware, which for Jailbreakers means having to restore their device. Although it's a pain we recommended doing it due to the nature of this particular bug.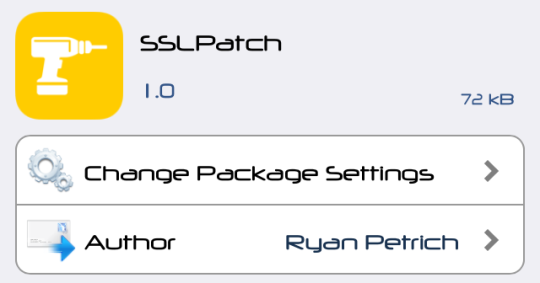 Today we have some good news for those that have held off updating though, Ryan Petrich has just released SSLPatch in his beta repo to fix the SSL bug for good. This means you can get the same patch iOS 7.0.6 or 6.0.6 would provide on the firmware version you are currently running.
All you have to do to install SSLPatch to your Jailbroken iPhone, iPod Touch or iPad by adding Petrich's beta repo to your device by going into Manage > Sources > Edit > Add:
http://rpetri.ch/repo/
Once the repo has been added simply search for SSLPatch and install it to your device. The tweak is open source as well and is available on GitHub in case you want to poke around.
To test that the patch worked go to GoToFail.com. It will tell you whether or not you're vulnerable to the SSL exploit.