Not a fan of the slideshow button on the iPad's lock screen? If you want to keep your slide shows private, or if just find the button useless, you can disable the slideshow button with the somewhat redundantly named LockScreenSlideShowLock tweak.
LockScreenSlideShowLock does not hide the slide show button from the lock screen, but it does disable it. With the tweak enabled, the button can be pressed but it won't glow blue or start a slide show. You can go into settings to toggle the tweak on and off.
This is an iPad only tweak, which requires iOS 5 or higher. It seems to work perfectly on my iPad 3.
The only downside to LockScreenSlideShowLock (aside from its name) is that it leaves a non-functioning button on the iPad's lock screen. CamSlideShow is a similar Cydia tweak that replaces the iPad's slideshow with the camera function, similar to the iPhone's lock screen camera button in iOS 5.0.
Another useful lockscreen tweak is AnyLockApp, which unfortunately only works on the iPhone and iPod Touch. AnylockApp replaces the camera lock screen function with any app on the iPhone. A similar tweak would be very useful for the iPad's lock screen.
If you absolutely do not want any apps to be launched from your iPad's lock screen, LockScreenSlideShowLock is available on Cydia for free. LockScreenSlideShowLock is available on the BigBoss repo, which is a default Cydia repository.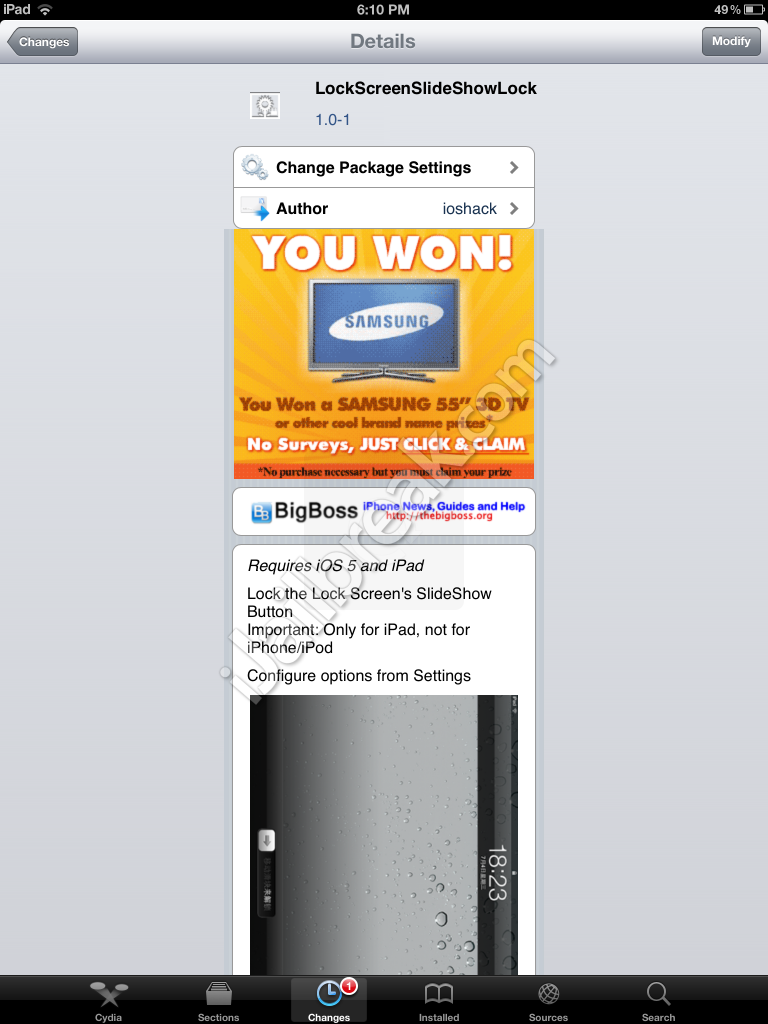 Do you think the iPad's lock screen slideshow is useful, or should it be replaced/disabled? Share your thoughts in the comments section below.