Did your computer just spit out an error? Chances are the message wasn't too helpful by itself. Off the top of your head, what does iTunes Error -50 mean? What do you do to fix it? If you have an iDevice with Siri and AssistantExtension installed, you can download the Error-O-Pedia plugin and tell Siri your problem. Error-O-Pedia for Siri supports iTunes, Windows, and HTTP error codes; with future updates for the PS3, PSP, and Mac OS.
Error-O-Pedia will tell you what the arcane code number means along with a suggestion on how to quickly fix the problem. These don't seem to be in-depth guides for resolving problems, just quick fixes, and in many cases it doesn't provide any solution. For the screenshot of HTTP Error 403, "the request was a legal request, but the server is refusing to respond to it," wouldn't provide much benefit over an error code to less tech-savvy users. What do you do now? It could have offered advice like, "attempt to refresh the page," "make sure other websites work," or "if this website is down, try again later."
Error-O-Pedia can be handy because many services don't deal with error reports in a user-friendly way. The codes which Windows and programs like iTunes spit are surprisingly specific and useful when decoded, but for some reason they're not written in natural language. It's hard to justify the purchase of a paid app when the information on Error-O-Pedia can be obtained through other sources for free (try entering the codes on Google), but if you encounter many errors from Windows, iTunes, and the web, Error-O-Pedia could save you some time. Error-O-Pedia is available on Cydia on the ZodTTD & MacCiti repo for $1.00.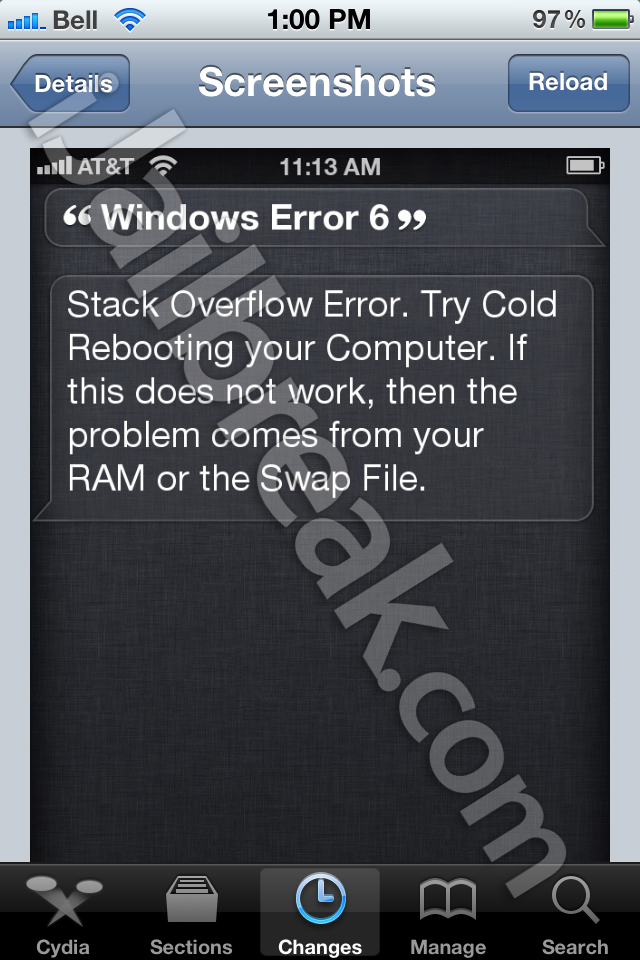 Do you frequently get errors on you computer? Let us know in the comments section below.