In the past it used to be very easy to gift App Store applications to send them to friends and family. You used to simply have to tap the Gift App button and proceed to follow the onscreen instructions. In the iOS 6 firmware however, the send an app as a gift functionality actually was removed for reasons unbeknownst to us.
Luckily the functionality is back for the Holiday season and you can now start sending applications to whomever you like. We have actually been asked a lot recently on how you go about sending apps as gifts in the iOS 6 App Store and as such we thought we would cover this in a brief tutorial.
How To Gift Apps In iOS 6
Step 1) – The first thing you need to do is pick an application that you plan on gifting your friend, family member, spouse etc. I can't help you in this division, but keep in mind that at the time of writing this guide, EA Games is having a sale where most of their titles are $0.99 or less.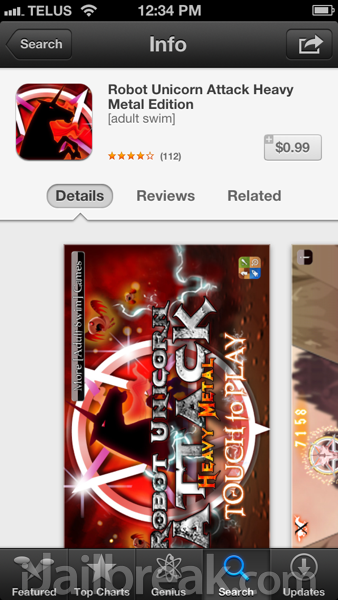 Step 2) – Once you have found the application that you plan on gifting, click the Share button in the top right corner of the screen. Doing this will bring up the sharing menu that has an option to Gift the app. Tap the Gift icon now.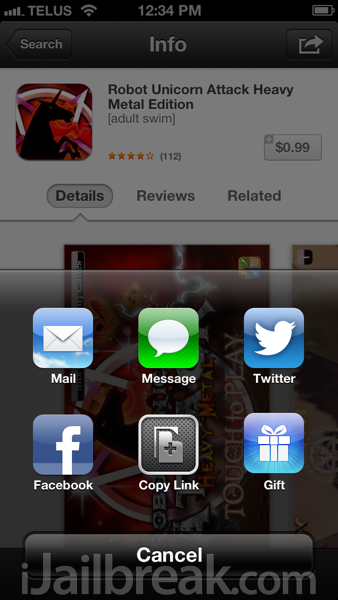 Note: For some reason the Share button was non-functional for me. If this happens to you, restart your iOS device, and then re-launch the App Store.
Step 3) – Next you will need to enter some personal details and decide when you want the recipient to receive the gift. When you are done, tap the Next button in the top right hand corner of the screen.
Step 4) – Select the theme that you wish to present your gift under and then tap the Next button again.
Step 5) – Review all the details and then tap on the Buy Gift button to complete the process.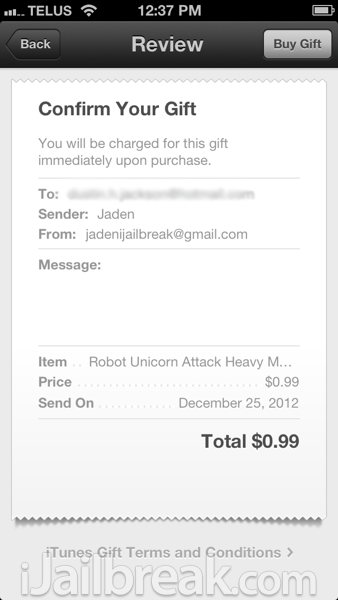 Although sending a gift in iOS 6 is certainly not rocket science, it is hidden enough that a lot of people had issues figuring out how to access the functionality. We are definitely glad Apple decided to bring Gifting apps back just in time for the Holiday season.