One feature that Apple introduced in the iOS 6 firmware generation was Panorama photos. This is a much appreciated functionality because it allows you to easily capture a wide landscape or crowds of people. With Panorama photos you no longer have to tell people to crowd together to fit inside the frame of the photo  as your frame is essentially limitless.
Although it is common sense that you can take horizontal panorama photos, what might not be as clear is that you can actually take vertical panorama photos as well. Just how would you go about doing this? Take a look at our handy animation below or follow the steps shown underneath.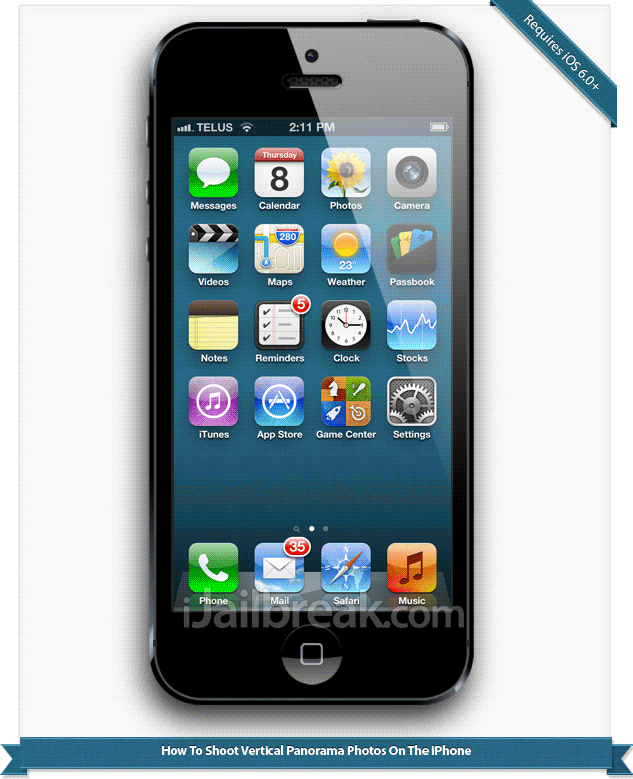 Step 1) – The first thing you will need to do is open the Camera app.
Step 2) – With the Camera app up and running tap on the Options button.
Step 3) – Tap on the Panorama button.
Step 4) – Finally rotate your iPhone into the landscape orientation and start taking your panorama photo.
You will be glad to know that the photo you take will automatically appear in the proper vertical orientation, so you won't need to manually rotate the image after taking it. We hope you have enjoyed this quick iOS tip. Please leave any further thoughts or questions in the comments and stay tuned for more.