Believe it or not it has been just over three weeks since the initial release of Evasi0n7, which is of course the much anticipated Untethered Jailbreak for iOS 7. Although the Jailbreak got off to a rocky start to say the least, things are now returning to normal with a majority of Cydia tweaks being updated for support with iOS 7 and ARM64 devices like the iPhone 5s.
Although not everyone's favourite tweaks have been updated for iOS 7 like Sprintomize 3 and Zephyr, this hasn't stopped Redditor, textredditor, from providing his top 10 reasons to Jailbreak iOS 7.
Top 10 Reasons To Jailbreak iOS 7
1. Activator
It's no question that Activator is on this list. The tweak was developed by Ryan Petrich and is the backbone of so many other Cydia tweaks. For those of you who are new to Jailbreaking the tweak allows you to assign actions to various triggers (gesture, button sequence etc.) selected by you. So for example you could set double tapping the status bar to replace home button functionality if you had a broken home button. Recently Activator was also given TouchID integration as well.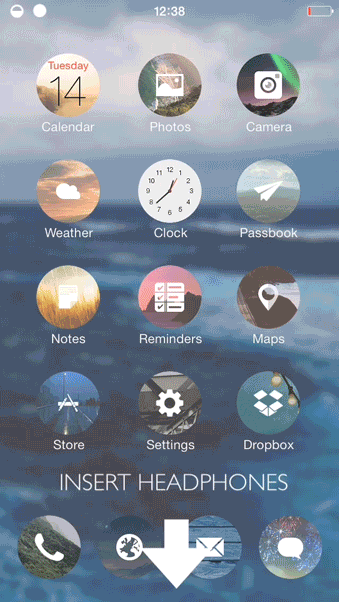 2. BlurPaper
The BlurPaper Cydia tweak simply blurs the homescreen and lockscreen wallpaper. You can find the tweak by adding the following repo to your sources list: http://repo.pnre.co.vu.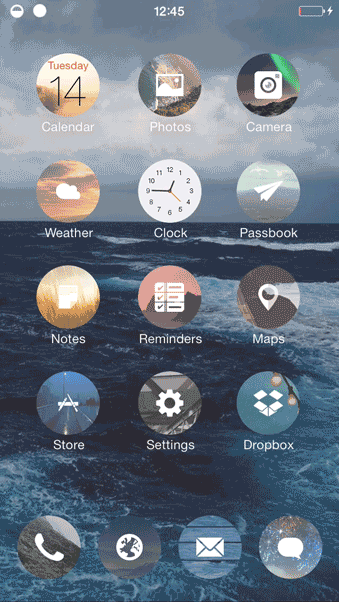 3. F.lux
F.lux gets rid of the problem of blinding yourself looking at your iOS Device late at night. F.lux automatically adjusts your iPhone's display to better adapt to the time of the day — not by reducing brightness specifically — but rather the tint of your display.
4. FlipControlCenter
This was of course one of the first tweaks released to customize the Control Center. FlipControlCenter lets you customize the toggles that are found in the first row.
5. CCHide:
CCHide is another Control Center customization tweak that lets you hide various sections of the Control Center. You are also able to hide playback controls in Control Center when music is not playing.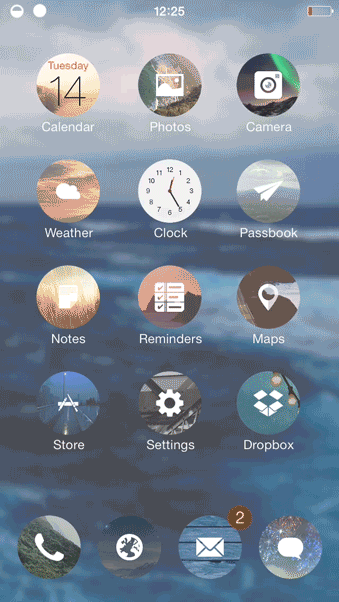 6. IconTool
This tweak very simply lets you backup and restore app data, rename icons, clear badges and so much more. It is definitely a power user tweak you should check out.
7. iFile 
iFile is a no brainer to have installed on your Jailbroken iPhone, iPod Touch or iPad. It's a full blown iOS file manager, which comes with tons of features such as deleting, compressing, viewing, moving, copying, renaming files and much more.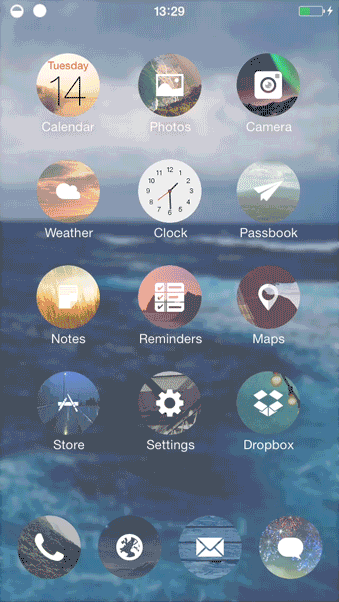 8. Message Customizer
This has probably grown to be one of my favourite tweaks and as its name suggests it lets you customize literally every area of the Messages app in iOS 7 such as changing the colour of the messages bubbles, enabling Contact Photos and so much more.
9. SwipeSelection 
This tweak changes the way you edit text in iOS with gestures. It is a MUST HAVE.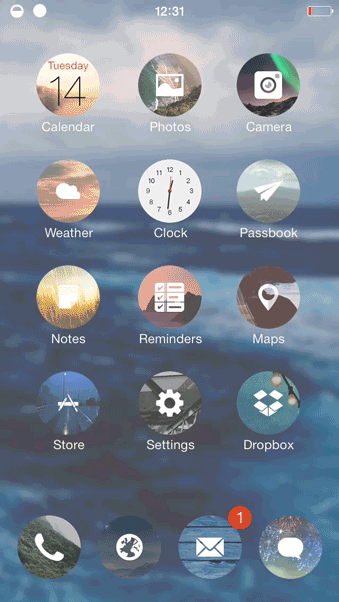 10. VideoPane
VideoPane is a tweak developed by Ryan Petrich that allows you to detach video from most video players and bring it straight to your SpringBoard. This is very similar to the native detach functionality in the YouTube app, but instead of being restricted to just YouTube the video will stick with you throughout iOS (even when you open and close apps).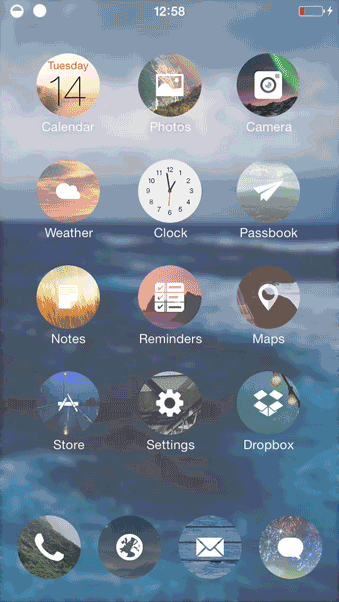 And those of you wondering how to replicate the theme shown in all the screenshots here are the instructions compliments of iPhonehacks:
Winterboard
M'flat iOS 7 Winterboard theme – Head over to this link for the installation instructions.
The Circular Connectivity Indicators tweak gives you the circular status indicators. You need to add the following repo to Cydia http://pi.kartikye.me/repo to install the tweak.
The name of the jailbreak tweak that makes the icons circular is Kiki, which can be installed from the following repo: http://pi.kartikye.me/repo (same as the previous one).
HomeScreenDesigner was used to create the 3×4 layout. You can apply 3×4 Textredditor 2014 layout in the Uploaded tab.
Cloaky was used to hide certain items in the Status bar.
Home screen Wallpaper – link
TransparentDock was used to remove blurred background from the iOS 7 dock.
What are your top reasons to Jailbreak? Let us know in the comments section.