Unless you are brand new to the Jailbreaking scene, I am sure you have at least heard the name GeoHot tossed around.
Geohot was the first person to unlock the iPhone back in 2007, and he has brought a number of Jailbreaking tools to the table such as the BlackRa1n and LimeRa1n. More recently GeoHot was the first person to Jailbreak the PlayStation 3. Unfortunately, however, GeoHot was sued by Sony because of his work on Jailbreaking the Playstation 3 which ended in GeoHot signing an agreement to never hack the PlayStation again.
Over the course of the last few years GeoHot has really done a lot for the Jailbreaking community, and even though GeoHot left the Jailbreaking community (for an understandable reason) he still deserves thanks from us all; Possibly even a Happy Birthday. You see, according to a GeoHot fanpage today is GeoHotz birthday – October 2, 1989.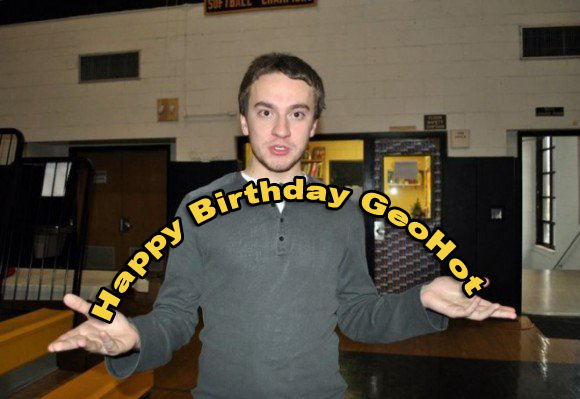 If today is GeoHot's birthday we want to wish him a 22nd Happy Birthday!