The information engine, Wolfram Alpha, was just updated recently to add over 649 Pokémon to its database according to Tuaw.
Due to the fact that Wolfram Alpha powers Siri and allows it to make certain informational queries like "how many grams are in a pound," it also means that Siri will be able to access all of the new Pokemon that were just added. Essentially your iOS Device has now just become your very own real-life Pokédex.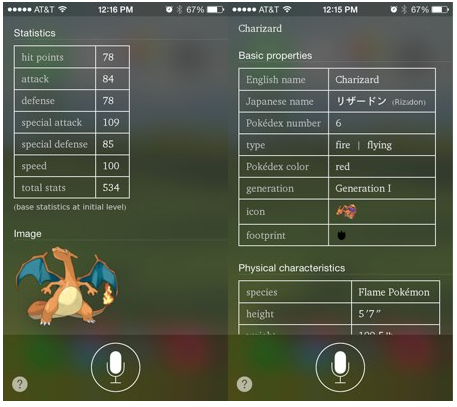 As Pokémon fans should know the lead character always carried around Pokédex in all the television shows, movies and games that would allow for voice and searches for any pokémon queried. In order to turn your iPhone, iPod Touch or iPad into a Pokédex simply:
Initiate Siri
Say "Search Wolfram for [insert pokémon name here]"
Watch as Siri provides you with a ton of information, including its history, physical characteristics, stats and even full-color images
Pretty neat, huh?
Share your favourite pokémon in the comments section below.