Famous iOS hacker Geohot or George Hotz who's been also known for various other things, has released a new tool called 'Towelroot' for rooting the Samsung Galaxy S5 and some other Android devices. From working on iPhones and other iOS devices, he is now working on Android devices as well.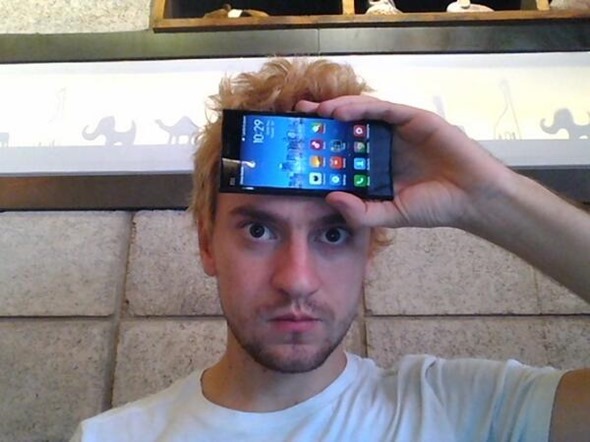 Towelroot is a very easy to use tool that will root your Android device in a jiffy. Rooting your phone will give you access to all files, let you install unverified apps, custom ROMS and more. Something similar to jailbreaking on iOS. Below is a small tutorial on how to use Towelroot to root the Samsung Galaxy 5 and other devices. Geohot explains that LG Nexus 5 users are also welcome to try out this tool, but warns that there could be bugs. The AT&T/Verizon Galaxy S5, Galaxy S4 Active and the AT&T/Verizon Galaxy Note 3 are fully supported.
How To Root Samsung Galaxy S5:
Open up the browser on your device and go to towelroot.com.
Tap on the image at the center to start downloading the tr.apk. Press OK when the alert pops up.
Make sure you've checked Unknown Sources in Settings>Security. Tap on the downloaded file to start the installation.
You'll get alerts saying 'this file isn't safe', simply tap Next and Install the tool.
Now open Towelroot and tap on the 'make it ra1n' button.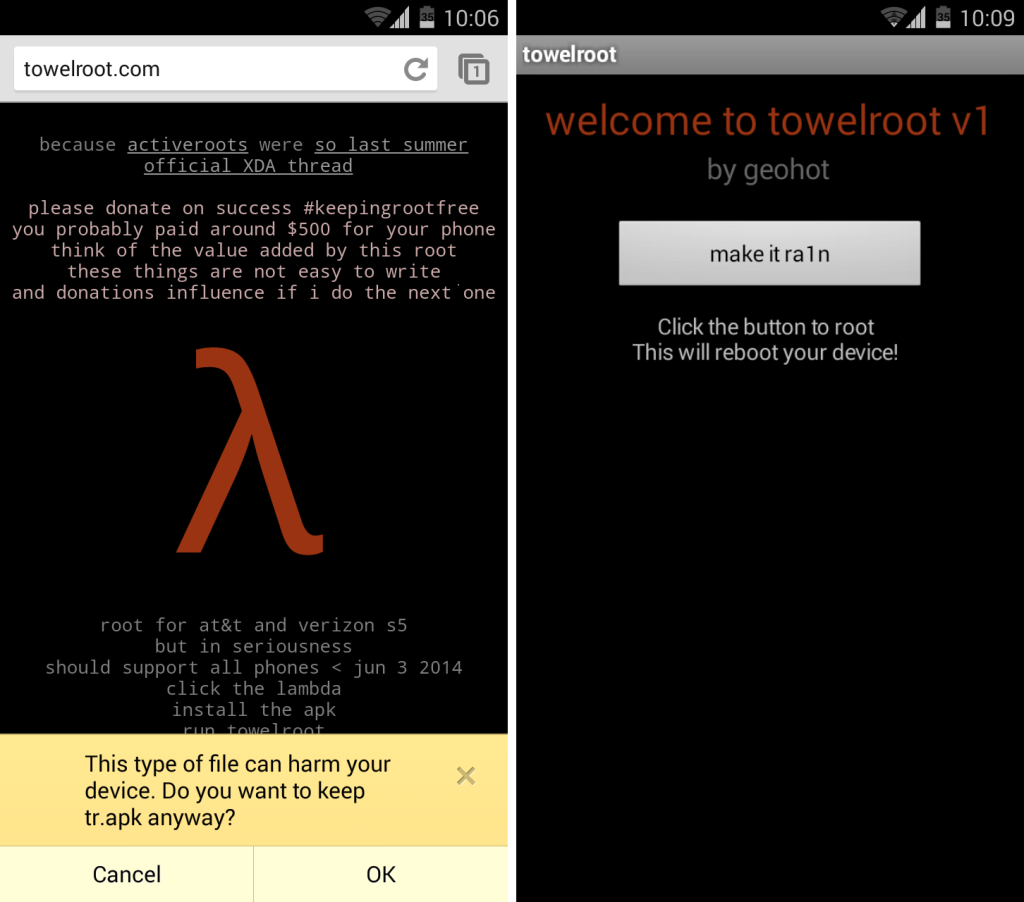 That's it. Your device will now reboot and it'll be rooted. Simple, isn't it?
Let us know if you had any issues with this tool, as far as we know, there shouldn't be any. Enjoy your newly rooted Galaxy S5 or any of the above mentioned devices.