Earlier today, a new jailbreak for iOS 8.1.1 called TaiG was released to the public. If you updated to iOS 8.1.1, the Pangu8 jailbreak is no longer possible. You can, however, roll back to iOS 8.1, but if you're feeling lazy then you can just use TaiG tool to jailbreak iOS 8.1.1.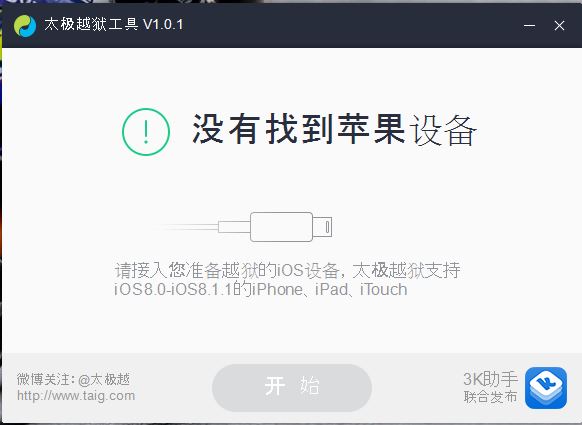 The TaiG jailbreak tool for iOS 8.1.1 is currently only available on Windows. In this tutorial, you'll learn how to jailbreak iOS 8.1.1 using the TaiG tool. We still recommend you to just downgrade back to iOS 8.1, as this jailbreak could be unsafe. Still want to continue? Well, follow the steps below to successfully jailbreak your iOS device running iOS 8.1.1.
Before you begin, make sure you do a backup, disable Find my iDevice, turn off TouchID and Passcode and enable Airplane mode.
Connect your iOS device to your PC and make sure iTunes recognizes it.
Download TaiG tool from our downloads section. Extract it to your Desktop and launch the application by right clicking and selecting Run as Administrator.
Your device should show up on the tool, which is all in Chinese. Uncheck the second box and click on the Green button.
The jailbreak should start and finish soon. You'll see a smiley face once it completes.
Your iOS device will reboot and you should see Cydia on the homescreen once your unlock it.
There you go. Your iOS 8.1.1 device is now jailbroken, pretty simple, don't you think?
Are you going to jailbreak using the TaiG tool?
UPDATES: