When you Jailbreak the iPhone, iPod Touch or iPad one of the most popular things to do is install Emulators. We already showed you how to install gpSPhone 8 Beta on your Jailbroken device, but what if we told you it was also possible to install the emulator on your non-Jailbroken device?
Often times Emulators will sneak their way into the App Store through innocent looking applications, but today we aren't talking about one of those trojan horse apps. Rather a method discovered by Riley Testut to get a modified version of ZodTTD's GBA4iOS to run on a non-Jailbroken iPhone or iPod Touch.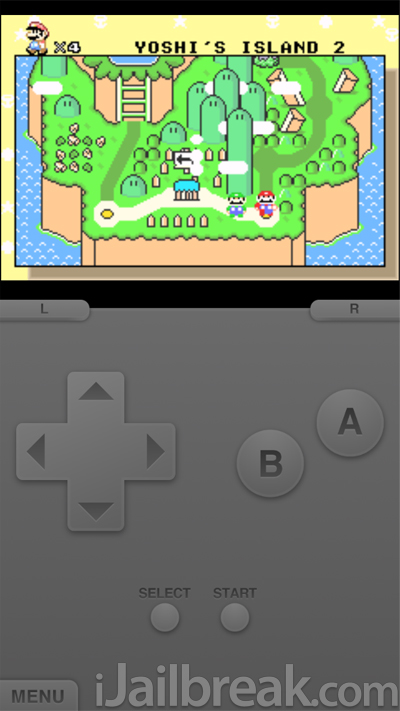 Some of its features include "Open In" integration for ROMs, save support, iTunes File Sharing and much more. Just keep in mind that in order for you to play games on the emulator you will need to download GBA ROMs (Google will be your friend in finding such ROMs).
How To Install GBA Emulator For iOS
The instructions for installing this Gameboy Advance emulator on your non-Jailbroken iPhone or iPod Touch are simple and you can find them below.
Navigate to this page on your iPhone or iPod Touch and click here.
Start scrolling down the page to the Readme section until you see a blue button that says "Install app." Tap this button now and it should take you to a new page.
On this new page it will begin cloning the GitHub repo. When it finishes tap the "Next" button to continue.
Finally you should see another button labelled "Install app via OTA." You know what to do! Tap this button and you will be prompt with an alert asking you for permission.
Grant permission for the app to be installed and the download will begin like any other app you have downloaded from the App Store. When it is done simply open the app and begin building your ROM library using iTunes File Sharing or from getting direct download links in Safari.
 Note: Those that receive two icons after installing should "Go through the steps to install again with the app still installed and then when it starts to re-download, delete the extra installation icon."
Let us know if you have any issues installing this modified version of GBA4iOS on your non-Jailbroken iPhone or iPod Touch in the comments section. A big thanks to everyone who sent this in!