Generally updating to OS X 10.8 Mountain Lion should be a simple process. You purchase Mountain Lion from the Mac App Store, wait for it to download and then follow then on-screen instructions when it downloads. For those that would prefer to do a fresh install of OS X Mountain Lion however, things become a little more complicated. When we say a "fresh install," what we are referring to is an install that completely wipes your hard drive and resets your Mac to its factory settings while upgrading to OS X 10.8 Mountain Lion.
Obviously before commencing a fresh install of Mountain Lion you will want to first make sure you have backed up any important data. You can either use an external hard drive to do this, or even a cloud storage solution like Dropbox. Once your data is backed up you can proceed to following the tutorial.
Fresh Install Of OS X 10.8 Mountain Lion
Step 1) – The first thing you will want to do is purchase OS X 10.8 Mountain Lion from the Mac App Store (direct link). Once you do this ensure that you DO NOT install it yet. For those that have already purchased it, but can't find the file you will need to simply re-download it.
Step 2) – With Mountain Lion successfully downloaded you will need to create a bootable installation drive using the LionDiskMaker tool. We previously wrote a tutorial on how to do this that you can follow by clicking here.
Step 3) – After you have created your bootable install drive for Mountain Lion insert it into your Mac computer. Once you have done this reboot your Mac and hold down the OPTION key.
Step 4) – You will now see a boot menu where you will need to choose the USB drive.
Step 5) – Now select Disk Utility, which can be found under the OS X Utilities menu. With Disk Utility open you will need to select your Mac's internal hard disk, which 9 times out of 10 will be called Macintosh HD. With your Mac's internal hard drive selected go into the Erase tab, pull down the Format menu, select Mac OS Extended (Journaled) and finally click the Erase… button.
Step 6) – Close out of the Disk Utility window and then click the Reinstall OS X button.  Finally select the newly formatted hard drive as the destination to reinstall OS X 10.8 Mountain Lion to. Then just follow the on-screen instructions and you should be golden.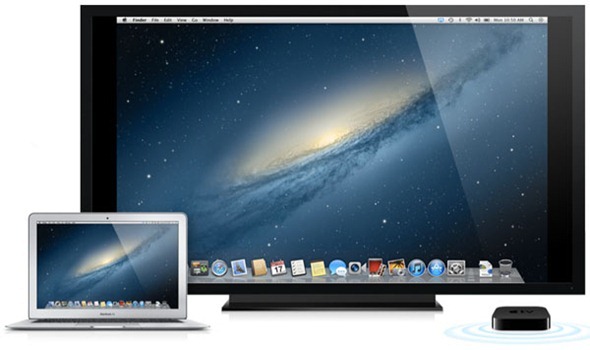 Not too hard huh? If you followed the steps correctly you should have a fresh instal of OS X 10.8 Mountain Lion on your Mac computer. Congrats! For those of you that are having problems please turn your attention to the comments section.