Almost a week ago we told you about a method for checking if you had the Mac OS X flashback Trojan that has infected over 600,000 mac computers. In case you are not aware of what the flashback Trojan is, it is a virus that comes in many forms and has been known to upload personal data to a remote server.
Now, unfortunately the previous method we showed you involved using Terminal and typing in commands. Due to the technical nature of this flashback Trojan checking method, I know for a fact a lot of you did not do it. Either because you were too lazy to or because you were worried you might screw something up on your Mac OS X computer. Well, if you fit one of the two categories (or a category I missed completely) you will be glad to know a free application featuring a nice user interface has been released for checking if you are infected by the flashback Trojan called Flashback Checker. Thus, in this how to guide from iJailbreak.com you will learn how to use FlashbackChecker to see if you are infected by the flashback Trojan virus.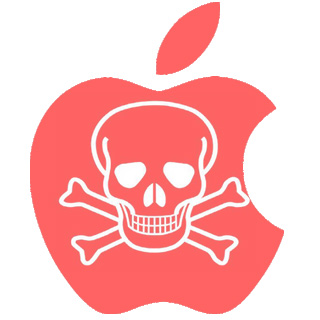 How To Use Flashback Checker Mac OS X App
Step 1) – The first thing you will need to do is download FlashbackChecker for your Mac OS X computer by clicking here (FlashbackChecker v1.0).
Step 2) – Once you have downloaded FlashbackChecker you will need to launch it from the directory you downloaded it to.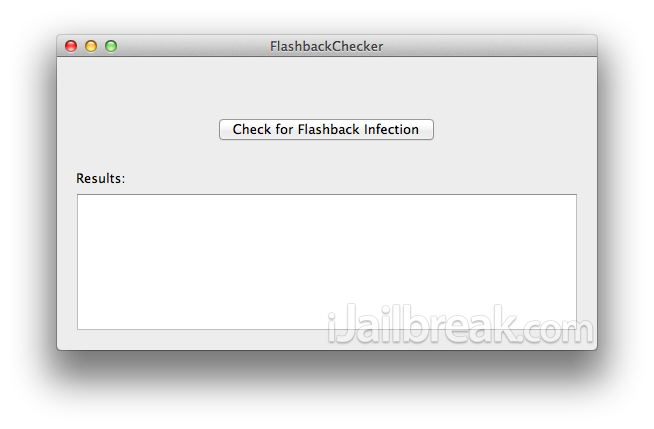 Step 3) – Now you will simply need to click the "Check for Flashback Infection" button.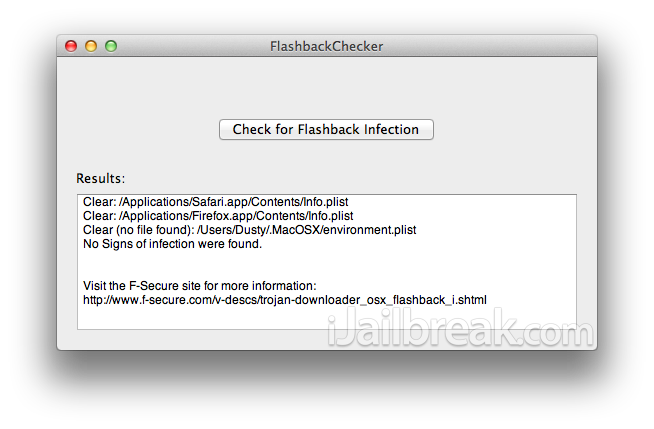 Step 4) – Upon clicking the button you should be returned with a line of text stating "No Signs of infection were found.". If you get something other than this line it means you are indeed infected by the flashback trojan virus and will need to click here for more information on removing it.
Were you infected by the flashback trojan virus? Please share your replies, further thoughts and any questions you may have in the comments section.