Siri is Apple's voice recognition technology that is making a ton of headlines around the Internet. Though it is without a doubt that Siri is the most intelligent voice recognition software available it does have some limitations. For example by default you cannot use Siri to write a tweet or update your status on Facebook.
While you cannot send a tweet using Siri or update your Status on Facebook using Siri by default, there is a way around this limitation. If you remember, yesterday we told you how to send a tweet using Siri on your iPhone 4S and today we are going to be showing you how to update Facebook using Siri on your iPhone 4S.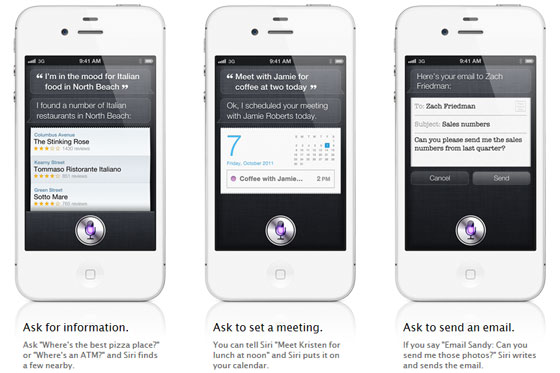 Follow the steps below to update your Facebook using Siri on your iPhone 4S…
Step 1) – The very first step is to register your Mobile number with your Facebook Account. To do that Login to your Facebook account, go into Account Settings, then mobile settings.
Step 2) – Under Mobile settings click the Activate text messaging on new or registered phone link and follow the instructions to add your mobile number to your Facebook account. After doing so, Facebook will provide you a number on which you can update your Facebook.
Step 3) – Save this number in your contacts by the name of "Facebook", if your iPhone isn't allowing you to save that number by the name, "Facebook" than you can choose any other name.
Step 4) – After saving that number, launch Siri and say "Send Facebook a message", "My iPhone 4S is awesome"
Congratulations! You have learned how to use Siri to update Facebook on your iPhone 4S. Please share any thoughts or questions in the comments section below…