Have you ever wanted to unjailbreak your iOS device without having to restore or update it to the latest firmware? Well, now you can thanks to a new tool called Cydia Impactor.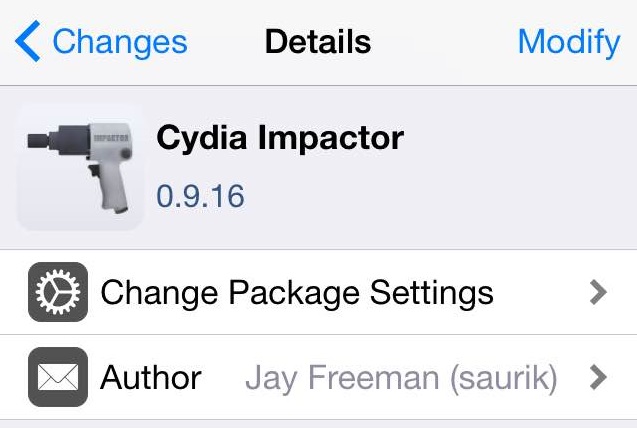 Cydia Impactor is a new tool developed by Saurik, that lets you unjailbreak your iPhone, iPod Touch or iPad without the need to restore your device.
Usually, if you had to unjailbreak and factory reset your iOS device, you'd have to restore or update to a new firmware.
That would also mean that you'd have to lose your jailbreak if the latest firmware isn't jailbreak friendly.
With Cydia Impactor, you don't have to update or restore. You can simply unjailbreak your iOS device and get your device to factory settings without losing the ability to re-jailbreak.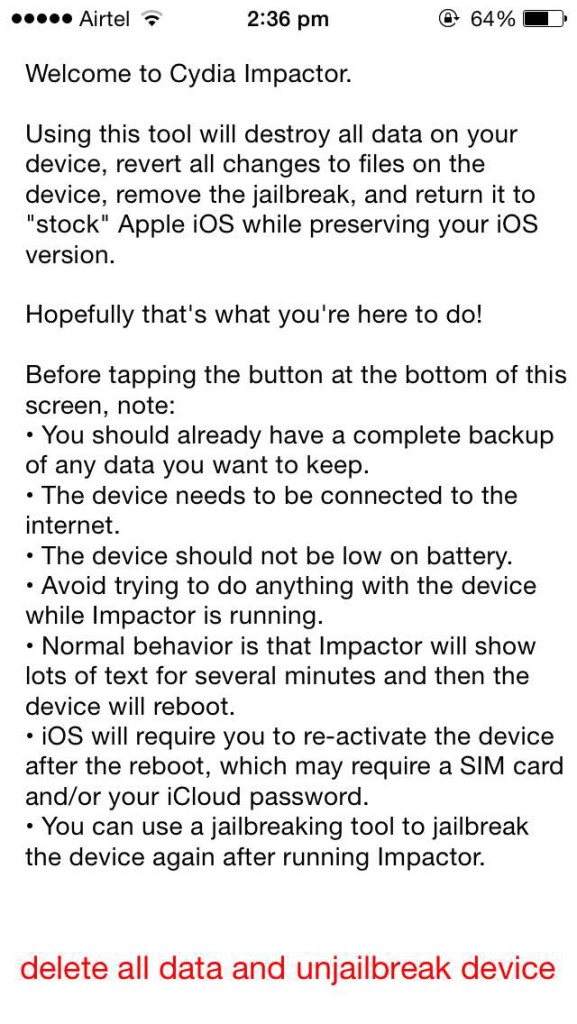 The Cydia Impactor 0.9.15 will currently work for the iOS 8.3 and iOS 8.4 jailbreak. Therefore, if you want to unjailbreak your iOS device for various reasons, but don't want to update or restore, then you should use Cydia Impactor.
Remember, before you unjailbreak, you'll need to backup your iOS device as all data will be deleted. After the unjailbreak process, you will have to reactivate your iOS device, but it'll still be jailbreak friendly.
You can download Cydia Impactor from Cydia for free.