One of the most tedious things we do on our iDevices is going through the switcher and killing all the apps. Apple has said that these background apps are "idle" and aren't using system resources or data, as much as we think. I know I am still suspicious of them, and close them constantly. :P There are a few different solutions for this in Cydia, but there is a new, simple tweak out now to help us do this more easily. It is called "GrabKiller".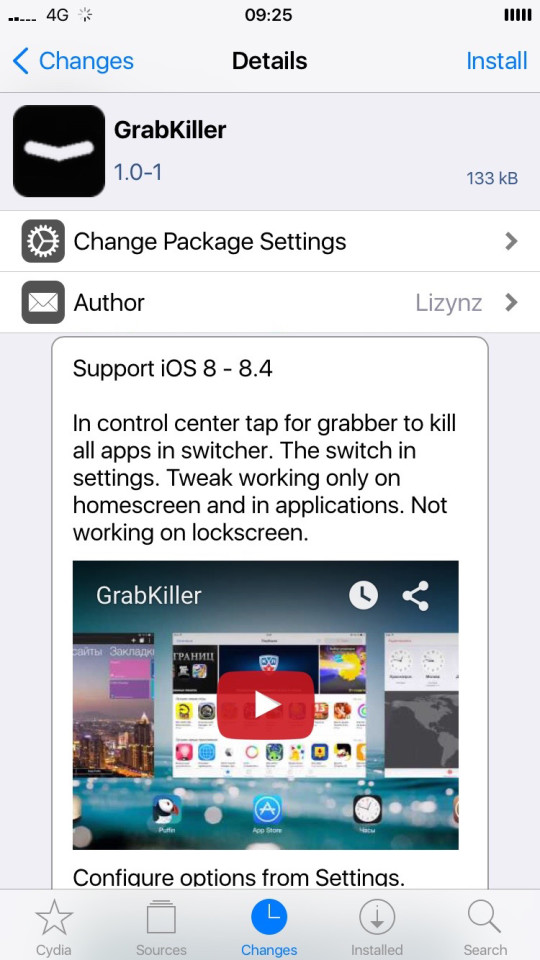 GrabKiller makes it really simple to clean up your app switcher and kill any apps that you think are running in the background and using up your resources. You simply open Control Center and tap the grabber. That's it. All your apps will be closed instantly. You can enable or disable the tweak within the stock Settings app. Currently the tweak will work on the home screen and in your apps, but will not work on the lock screen.
Personally, I can see my clumsy fingers hitting that grabber and closing all the apps, when I don't want that to happen. That could be more frustrating than going through the switcher to close everything. I think other tweaks have implicating this function a bit bitter. For example, CCSettings gives you a button integrated in the top row of Control Center. This is just my opinion, feel free to try it yourself!
GrabKiller works with iOS 8 and up and is available in Cydia now, in the BigBoss repo, for free. Let us know what you think in the comments below.