If you remember awhile back I posted a video showing you that Planetbeing had successfully ported the Android firmware to the iPhone. Well if you remember correctly you also would of remembered how difficult and technical dual booting your iPhone with Android was. The pure technical aspect of dual booting your iPhone is enough to keep a lot of iPhone users away from dual booting their iPhone with the Android firmware.
Well things are now about to change with the introduction of a new tool called iPhoDroid! This new tool automates the install process of Android and makes for a safe installation because you do not need to muck around on your iPhone's filesystem manually.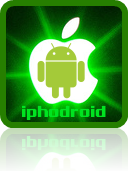 There are a few requirments before you can use this tool however…
A jailbroken iPhone 2G or 3G running the 3.1.2 firmware (NOT 3.1.3)
The device needs to be jailbroken with PwnageTool, RedSn0w or Blackra1n. It will not work with Spirit…
OpenSSH installed and is needs to have the default password (alpine)
You will also need Macfuse installed on your Mac
If you meet the required requirements you can begin dual booting your iPhone with iPhoDroid. It is important to know however that this tool is only for Mac and that the port of the Android firmware is still in Beta and although this port does everything that you expect your smartphone to be able to do, it isn't usable for day-to-day activities just yet. Planetbeing hasn't implemented any power-management functions, so a fully charged iPhone running Android will last only an hour or so.
A few bugs and performance issues remain, too, so while the phone will be usable, it won't be fast. If you do something unexpected (such as forcing the iPhone off), there is a small chance that you may end up restoring your device. However, it is impossible for any bugs to brick or disable your iPhone permanently.
Finally, media syncing is not working, so loading your media onto your phone is kind of a pain. Planetbeing is working as hard as he can and you can expect these issues to be fixed very soon!  If you are ready to begin dual booting your iPhone with the Android Firmware download the two required programs below…
Download MacFuse (Google)
Download iPhoDroid
Once you have download the two programs you will need to install Macfuse first. Launch the installer dmg file and install MacFuse to your Mac. Once Mac Fuse is install you can launch iPhoDroid and click the Run button (the process will take a minimum of 5 minutes and should take no longer than 15). Once iPhoDroid successfully completes you will have a dual booted iPhone!
Update #1: There is now an easy to follow YouTube video on dual booting your iPhone with iPhoDroid…
Have you tried iPhoDroid on your iPhone? If you have what are your thoughts on Android on the iPhone?