Description: The hacker P0sixNinja, who's real name is Joshua Hill, is responsible for GreenPois0n and more recently the Chronic-Dev Crash Reporter. P0sixninja is also one of the head members of Chronic-Dev, which has developed a variety of software and exploits for the Jailbreaking community. It is no question that P0sixninja has played an extremely large part in the development of Jailbreaks and has helped find numerous exploits, as well as exploit finding tools.
Dev-Team: Chronic-Dev
Type: Jailbreak Developer
Created: GreenPois0n and Chronic-Dev Crash Reporter
Twitter: @P0sixninja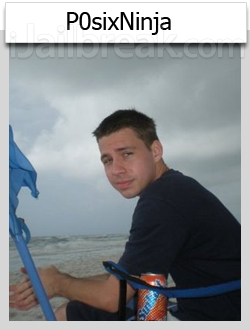 If you would like to learn more about P0sixninja please click here to view posts that he has been tagged in on iJailbreak.com.