Following a report that not all Macs will run the new version of OS X 10.8, it has been discovered by 9to5Mac that apparently even those that will run Mountain Lion won't have all the features available.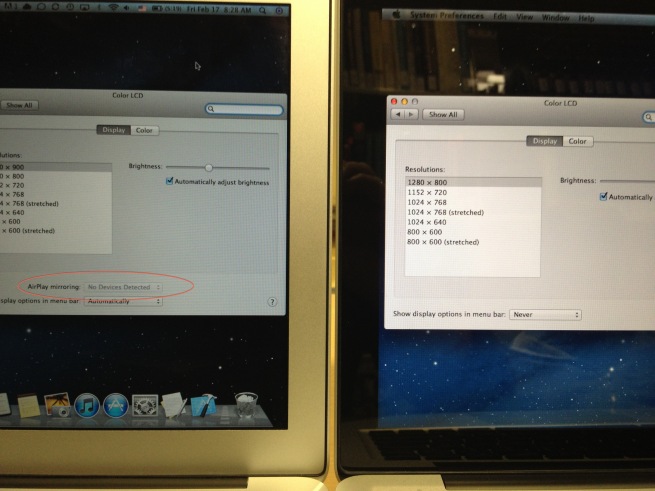 As shown in the picture, the option for AirPlay Mirroring is not available on the right hand screen which is a 2010 MacBook Pro with a 2.66 GHz processor and 4GB of RAM – not exactly a slow machine. It seems the feature is being limited on some Macs and not others, and the dependancy for this restriction seems to be unknown at present.
Do you have OS X 10.8 beta installed? Is AirPlay Mirroring enabled on your Mac? Let us know in the comments section below.
Note: Remember that you need Apple TV 5B2 firmware on your Apple TV for this to work.