This past week or so has been an exciting time for the Jailbreaking community thanks to Loktar_Sun who was able to manipulate SAM (Subscriber Artificial Module) to unlock the iPhone on any baseband. I think a lot of people were starting to lose hope on an updated software unlocking solution that would work on newer basebands, so the new SAM iPhone unlock method definitely came as a wonderful surprise to all.
The only unfortunate thing however, is that SAM relied on a server-side bug that was patchable by Apple. Thus, shortly after its release the ability to use SAM to unlock your iPhone on any baseband running the iOS 5 firmware plus was no more. Only those who took advantage of SAM during its initial release and backed up their activation ticket will be able to continue enjoying the benefits of SAM.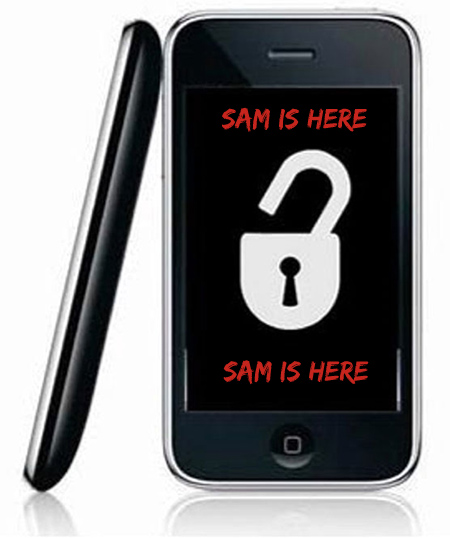 We have showed you multiple ways for backing up your iPhone's activation ticket manually, using RedSn0w or even with the Cydia utility Cookie. What we haven't showed you however, is how to actually use your SAM activation ticket to unlock your iPhone. As such, in this how to guide you will learn how to use your SAM activation ticket to unlock your iPhone in case anything ever goes wrong with your unlock or you need to switch SIM cards.
How To Restore SAM Activation Ticket
Step 1) – The first thing you will need to do is make sure you have your SAM activation ticket on hand. This should be a .zip file of your Lockdown folder for the carrier you are trying to unlock your iPhone with. You will also need to make sure that you have your unofficial SIM card that you want to use on your iPhone inserted before moving on.
Note: If you used the Cydia utility Cookie to backup your activation ticket you do not need to follow this how to guide as your ticket was backed up to the cloud and can be restored in one tap.
Step 2) – Next you will need to download a file system explorer program to your Windows or Mac OS X computer. The program I recommend and will be using in this how to guide is called iExplorer, which is completely FREE. You can download iExplorer from one of the download links below.
Download iExplorer (Windows)
Download iExplorer (Mac OS X)
Step 3) – With iExplorer downloaded you will need to launch it and navigate to the following directory:
/var/root/Library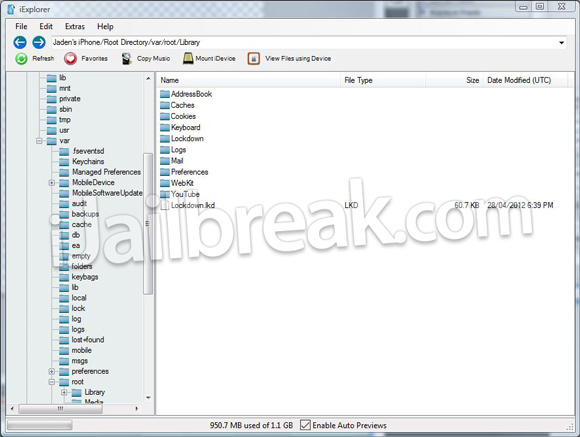 Step 4) – From this directory you will want to drag the folder named Lockdown to a safe location on your computer in case anything goes wrong and you need to restore your default activation ticket.

Once the Lockdown folder has been backed up on your computer you can delete the folder.
Step 5) – Now find your backed up SAM activation ticket (not the one you backed up earlier, but the one backed up after you originally unlocked your iPhone with SAM) and drag it into the /var/root/Library directory you should still be in.

Note: If your activation token is currently in a .zip format you will need to extract it and rename the folder to Lockdown.
When you have dragged the folder into the correct location it should be named Lockdown and when you go into that folder you should see the following files:
activation_records
escrow_records
pair_recoards
device_private_key.pem
device_public_key.pem
Step 6) – For those that still have SAM installed on their iPhone you will need to navigate to the following directory to delete a .plist file that could cause conflicts with your unlock.
/User/Library/Preferences
When you are at the directory shown above you will need to find the following file and delete it:
com.bingner.sam.plist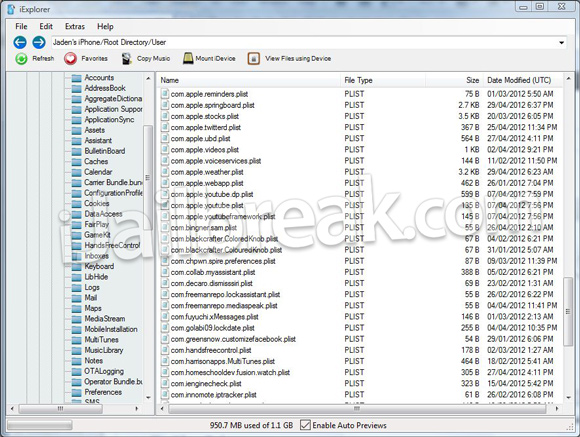 If the file does not exist then you can continue on to step 7.
Step 7) – Power off your iPhone and when it turns back on you should notice signal bars, which means the process of restoring your SAM activation ticket was successful and you now have an unlocked iPhone!
The only reason you should really need to ever do this is if you want to switch SIM cards or you need to restore your iPhone for whatever reason. If you have any further thoughts or questions please leave them in the comments section below…