Apple is getting right to the point and showing the world that it does want to very much have one operating system for all devices. The Mac OS X Mountain Lion reduces that line by even more. The company released the developer preview of the new OS yesterday and it has some 100 new features and also a new Galaxy themed wallpaper. We also posted a nice long video that shows some of those new features in OS X Mountain Lion.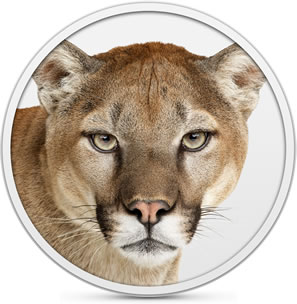 One question that is probably ringing in your head right now, is whether your Mac device can run OS X Mountain Lion when it's released to the public later this year. Apparently, MacBooks, iMacs and Mac Minis that came with the Intel GMA 950 or GMA X3100 chipset will not be able to run OS X Mountain Lion. Here's a short list of all the devices that will be able to run it:
iMac (mid 2007 or later)
MacBook (13-inch Aluminum,  2008), (13-inch, Early 2009 or later)
MacBook Pro (13-inch, Mid-2009 or later), (15-inch, 2.4/2.2 GHz), (17-inch, Late 2007 or later)
MacBook Air (Late 2008 or later)
Mac Mini (Early 2009 or later)
Mac Pro (Early 2008 or later)
Xserve (Early 2009)
In case you're still sporting a Mac device that is not in the list above and want to enjoy the new features of OS X Mountain Lion, your only option is to upgrade! Machines that can run Mac OS X Lion don't necessarily mean that they can also run the new OS.
[Via MacGeneration]