During Apple's iPhone 6 and Apple Watch Keynote, Tim Cook and others missed talking about some of the lesser known Watch features. The Apple Watch comes in two sizes (1.5-inch and 1.7-inch), three models and has plenty of straps to choose from. It's square, runs on the Watch OS and has a processor called S1.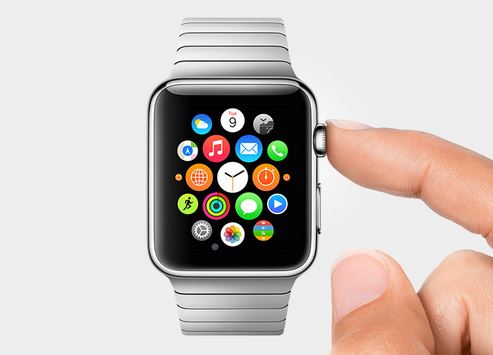 We did talk a lot about the Watch in our article, but there are some other useful features that Apple forgot to mention or neglected on stage.
Firstly, the Apple Watch can be used by both right-handed and left-handed users. When you first turn on the device, it'll ask you if you want to use the Watch on your left or right hand.
The Watch is only water resistant and not waterproof. You cannot use the Apple Watch underwater, in the shower or during a heavy downpour. It would be only resistant to light rain, sweat etc.
Apple made no mention of the battery capacity or the battery life. It isn't great right now as it will only last about a day and will need nightly charging . Apple is, however, working on improving the battery life before the launch in early 2015.
In case you lose your Apple Watch, thieves won't be able to use it make payments via Pay as it requires a security code. Every time you wear the Watch, it'll ask you for a code, remove it and it gets locked.
Although Apple did mention that the Watch would notify you of notifications with gentle taps and vibrations, they didn't go in to detail. Turns out, the Watch will be able to notify you of different notifications with different styles of vibrations. Both the intensity and rapidity of the vibrations can be controlled.
Apps will be installed to the Watch via the iPhone. To move Apps, you'll need to hold on an app and wait for the Wiggle mode. Similar to how it's on other iOS devices.
There's a very useful Ping My Phone button on the Watch that'll help you look for your iPhone if you've lost it in your house.
The screen of the Apple Watch also acts as buttons when pressed hard, which is another way of navigating the device.
And yes, you can make calls from the Watch as it features a microphone and speaker.
There's a lot more we don't know about the Apple Watch. We have no idea about the storage, battery capacity, technical specifications etc.
The Apple Watch is slated for an early 2015 release and starts at $349.