iTunes 11 was released today and it really is a big change from iTunes 10. iJailbreak recently did an in-depth review of iTunes 11 and have concluded that it is a "major overhaul both visually and functionally." Almost every element of iTunes 11 was re-designed or at least tweaked.
In case you are not liking just how different iTunes 11 really is, you will be glad to know that making iTunes 11 more like iTunes 10.7 is an extremely simple process. All you need to do is bring back both the Sidebar and Status Bar and you are essentially looking at iTunes 10.7, but with all the great benefits of iTunes 11.
In order to bring back both the Sidebar and Status bar simply launch iTunes 11, click the 'View' button in the top menu bar and then click on 'Show Sidebar' and 'Show Status Bar'. When you do this iTunes 11 will once again look familiar to you.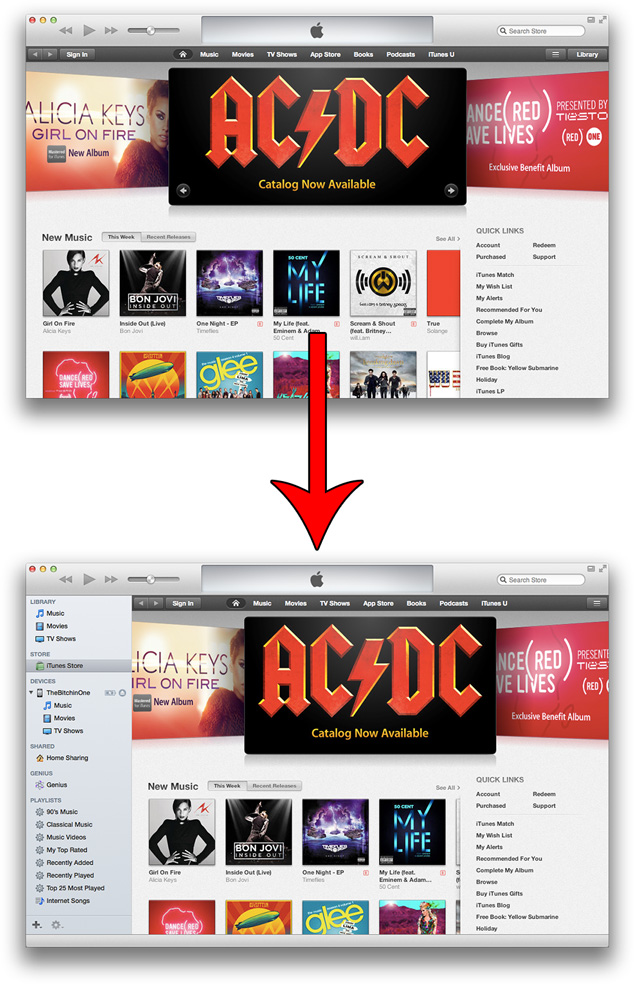 Do you prefer the default interface of iTunes 11? Or do you like the iTunes 10.7-esque interface? Drop us a line in the comments section below. Both layouts have their benefits, but personally I think I am going to try to adapt to the new interface introduced in iTunes 11 as more content is displayed on the screen.