Saurik, the creator of Cydia, has released an update to Cydia Substrate that gives it iOS 8 support. The Pangu team released an iOS 8 jailbreak recently, but it didn't come with Cydia as the software didn't support iOS 8. Now that it has been updated, most tweaks can now run on iOS 8.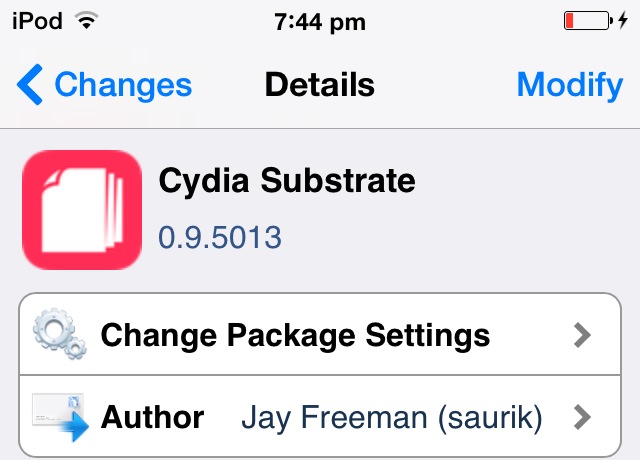 Cydia Substrate is what makes Cydia tweaks work on your iOS device, think of it as a support framework. Saurik (Jay Freeman) states that the Pangu iOS 8 jailbreak has a bug that doesn't load Substrate after reboot. You will need to respring your device after reboot to load Substrate and install tweaks.
Substrate version 0.9.5013 supports iOS 8, but because of limitations in Pangu (versions 1.0 through 1.0.1 so far tested), Substrate won't work immediately after the device boots – it will only work after the first respring. You can respring by SSHing to your device and typing killall backboardd.
A fix for this little bug is in the works. If you've already followed our tutorial and jailbroken your iOS device on iOS 8 and installed Cydia, then you should be able to see the Cydia Substrate 0.9.5013 update.