A new update for Evasi0n7 has been released by the Evad3rs this weekend which brings Evasi0n7 to version 1.0.3.
So just what has changed in this update?
There is now a fix for the boot loop issue that has been plaguing Retina iPad mini users on both Mac OS X and Windows, along with support for Jailbreaking iOS 7 beta 3 and a new Cydia bundle.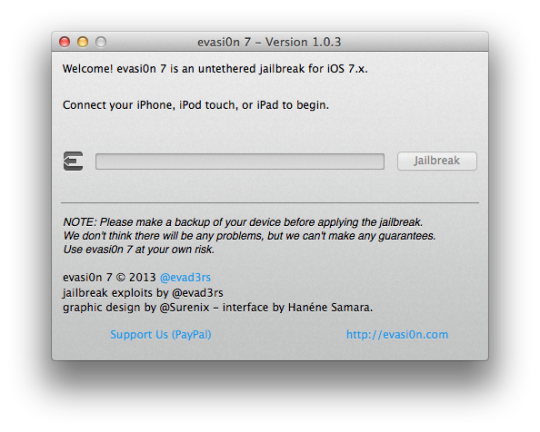 If you have already Jailbroken your iPhone, iPod Touch or iPad with a previous version of Evasi0n there is no need to re-Jailbreak your device. The only exception to this is of course if you have a Jailbroken Retina iPad Mini or want to update to iOS 7 beta 3 to Jailbreak.
You can download Evasi0n v1.0.3 from the iJailbreak Downloads Section and don't forget to follow our official how to guide if you need any help.