Unlike most years where a Jailbreak is released after strict testing so the rollout goes smoothly, this year was different. The release of the iOS 7 Untethered Jailbreak caught everyone besides the Evad3rs off guard including the creator of Cydia himself, Saurik. As such it is safe to say that the Jailbreak itself was rushed and as such is more prone to errors.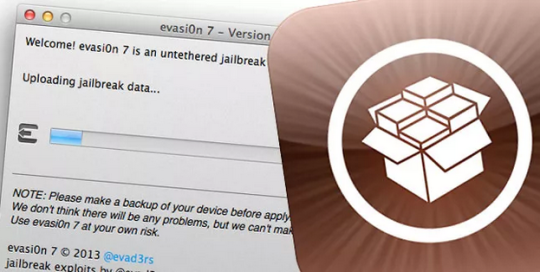 We have already provided an official How To guide on how to properly Jailbreak your iPhone, iPod Touch or iPad with Evasi0n7, but there are still some of you who are having issues. As such I thought I would dive into some of the most common ones.
Start Problems With Evasi0n7 On Windows
If you are having troubles starting Evasi0n7 on Windows then it is probably because you are not running it as administrator. Right click on the Evasi0n7 icon and click the start tool as admin option.
Start Problems With Evasi0n7 On Mac OS X
If you are having troubles starting Evasi0n7 on Mac OS X then it is probably to do with GateKeeper. To get GateKeeper simply Control click on the Evasi0n 7 icon and click the Open option. You may be prompted to allow an application from a new developer – click Open.
Jailbreak Is Stuck
Keep in mind that the entire Jailbreaking process can take up to 5 minutes and during this time your device will reboot multiple times. If the Jailbreak actually becomes stuck, however, it is safe to restart the program and reboot your device by holding down the Power and Home button.
The Jailbreak Failed
There are a lot of reports of Evasi0n7 putting devices in looping boots, sandbox issues after the actual Jailbreak and so much more. If the Jailbreak failed then it could be due to a number of reasons, but the most common are:
You updated to your current firmware version over-the-air (OTA)
You failed to disable the passcode on your iOS Device
What you will need to do is restore your device back to iOS 7.0.4 through iTunes and ensure no passcode is enabled during the Jailbreaking process.
Problems With Cydia And MobileSubstrate
Those that successfully Jailbroke their iPhone, iPod Touch or iPad with Evasi0n7 but are experiencing issues should note that Saurik was not informed that the Jailbreak would be released today. As such updates will be required for Cydia itself and MobileSubstrate before things will work smoothly again. Your best bet is to sit tight and wait for these updates to be pushed.
Also keep in mind that Cydia will also be experiencing higher than normal traffic volumes so expect delays.
Hopefully these solutions will help you solve an iOS 7 Untethered Jailbreak woes. If not leave us a comment and we will do our best to help you out.
Don't Miss More Coverage On Evasi0n7: