Probably one of the most popular Cydia tweaks for your Jailbroken iOS device is Zephyr. The Zephyr Cydia tweak brings true multitasking and multi-touch gestures to iOS that allows you to be more productive. One of the only downfalls to Zephyr is that sometimes its gestures get in the way of other applications.
A good example of this is with the official Facebook app. When using the official Facebook app there is a side-bar like interface that interferes with Zephyr, this isn't just limited to Facebook either, as a lot of application use this same interface style. Zephyr does come with a blacklist that can block its functionality in certain apps, but wouldn't it be more intuitive if Zephyr still worked and was limited to only the lowest 3rd of the screen?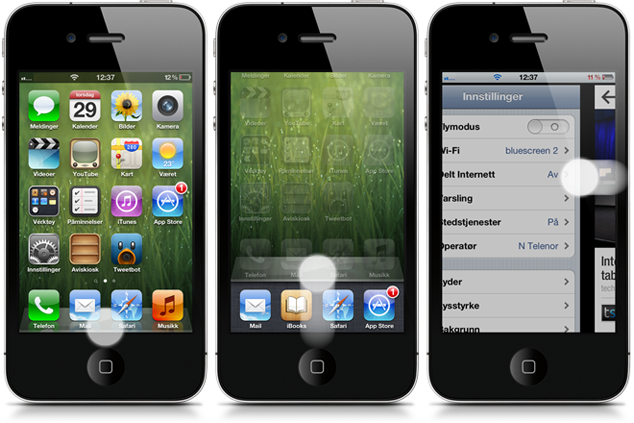 Yllier seems to think so as he has created an extension for Zephyr that will make it so only the lowest 3rd of the screen will be used for app-switching gestures. The rest will be available solely for the app. There is not settings to this tweak, you just install it and it works.
The only downfall at this time is this tweak is not available in Cydia, You will need to manually install the .deb file to your device. Manually installing .deb files is not a hard task and can be accomplished by following the same steps as outlined in our manually install Mobile Terminal tutorial.
Download ZephyrExt for iOS
What do you think of Yllier's Zephyr extension? Let us know in the comments section below. We will also keep you updated if this tweak is actually released into a community repo.