As anyone who's upgraded to iOS 6 knows, Google Maps has been replaced with Apple's own mapping system, and to be frank, it's bloody terrible. We've reported on it's numerous shortcomings, which include all sorts of things that make it largely useless for day-to-day navigation. It's a huge step backwards from the Google Maps app that was built-in to iOS 5, and many iOS 6 users are really missing that app right now. Fortunately, there's a way to get some semblance of it back. Here's how:
Step 1) Open your Safari browser and navigate to maps.google.com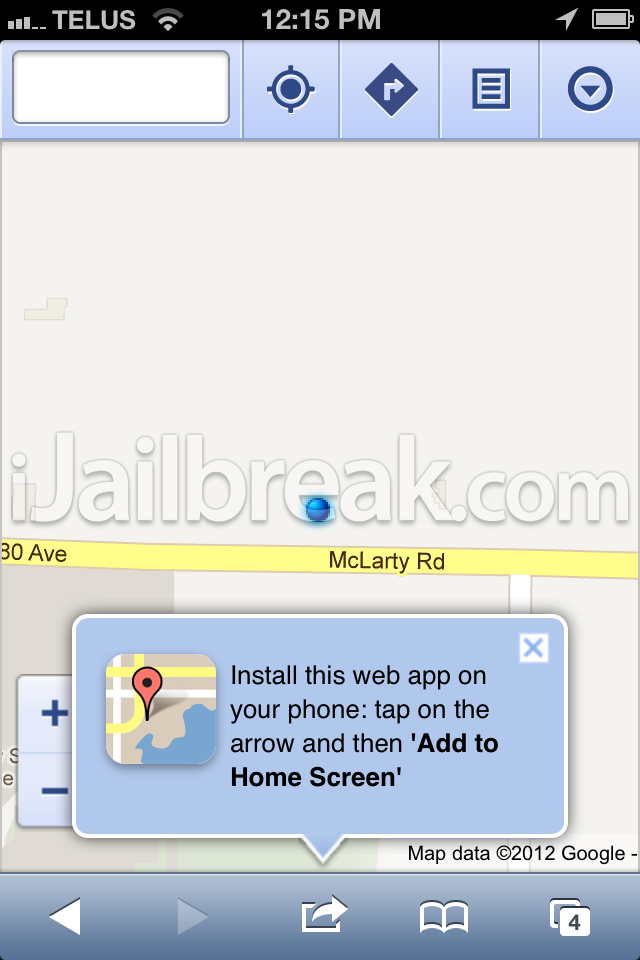 Step 2) Google will give you a pop-up asking if you'd like to add an icon for it to your home screen.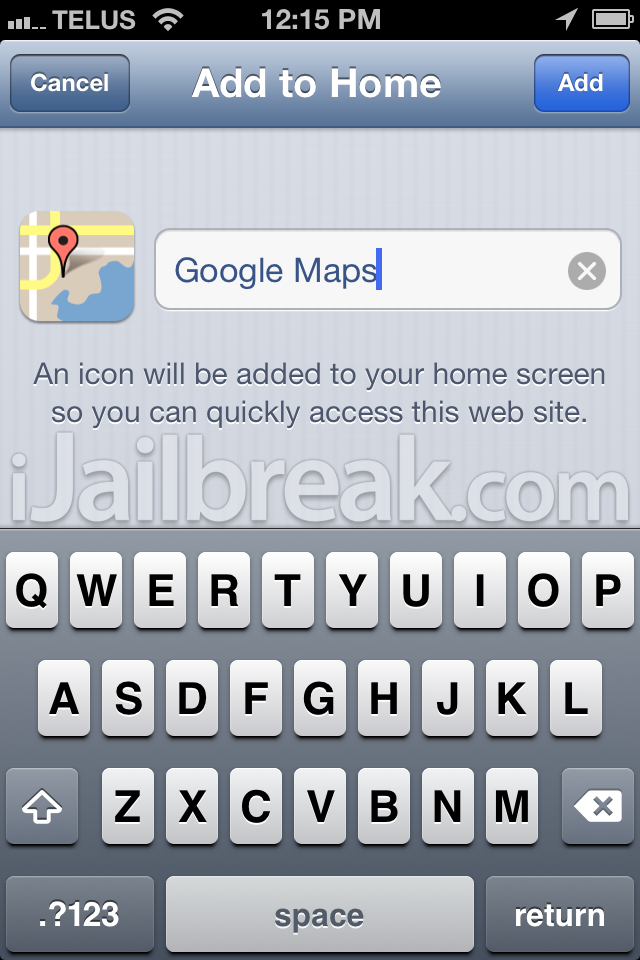 Step 3) Say yes. Google will put an icon named Google Maps on your home screen, complete with the correct icon and everything.
That's really all there is to it. Keep in mind that this is essentially just a link on your home screen that directs your browser to the Google Maps web app, but the web app is very well optimized for mobile browsers and works well – certainly better than Apple Maps, at any rate. The only notable feature that's missing from the mobile web version of Google Maps is Streetview, but there's some third-party apps you can look into if you really need Streetview functionality.
Hopefully this short guide will help some of you avoid Apple Maps altogether, and allow people to upgrade to iOS 6 without fearing the departure of Google Maps.