Late last week, the famous jailbreak tweak developer Ryan Petrich sent out a tweet with references to Dragon Ball. He was actually talking about a new feature in his Activator tweak that allows for battery percentage related actions.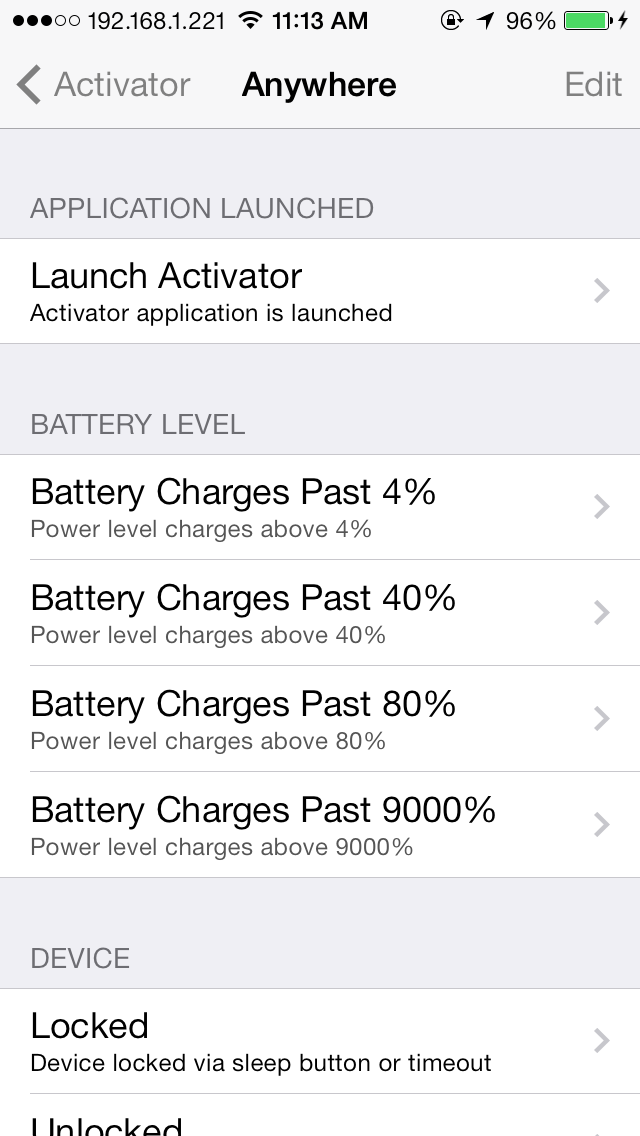 For example, you could set an action for when your battery percentage falls below 5 percent. You can make your iOS device play a ringtone or warning sound when that happens, so you're reminded to charge it up. Similarly, you can set a ringtone for when your iPhone, iPod Touch or iPad reaches 100 percent or in very rare cases, 9000 percent.
This new feature will be available in a new update very soon. To set an action, you'll need to go to Activator settings and tap on Anywhere>Edit. You should now be able to set actions for battery drains and charges.
If you can't wait for this update, you can try out the beta version by downloading it from Ryan's beta repo: rpetri.ch/repo. Earlier this month, Ryan had also released a video showing a new update to the VideoPane tweak that featured the ability to run multiple apps simultaneously.