Popular jailbreak developer Ryan Petrich has uploaded a video showing off a new tweak that he's working on. If you're not familiar with Ryan Petrich, he's the developer behind popular Cydia tweaks such as Activator, DisplayRecorder etc. This is not really a new tweak, but actually an update to VideoPane.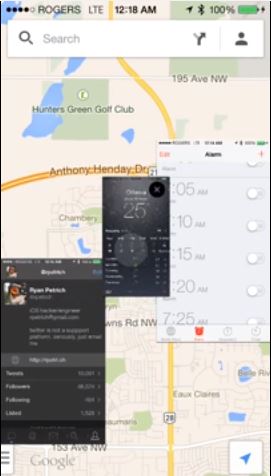 While the VideoPane Cydia tweak only lets users watch videos while using another app, this new update will let you run multiple apps at the same time. Ryan Petrich posted the following video titled, VideoPane multitasking experiment and previewed what the update would look like.
This could come as an update to VideoPane or he could release it as a new app, we're not sure. All we know is, that the tweak is in its early stages and needs a lot of work before it can be released onto Cydia. It would be one useful tweak though. What do you think of this? Wouldn't it be cool to work with multiple apps at the same? This would work great on the iPad.