Zeppelin is one of the more popular Cydia tweaks out there as it lets you replace the default carrier logo with a custom image of your choice on your iPhone or iPod Touch. On the iPhone it will replace the carrier logo itself (AT&T, Verizon, Telus etc.), but on Wi-Fi only devices it will replace the name iPod in the status bar.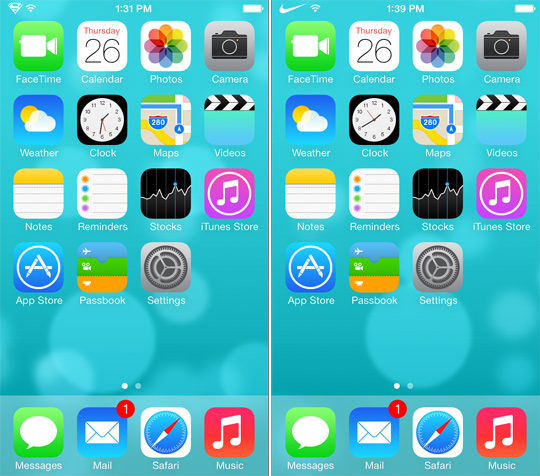 Changing your carrier logo is simple as well and it only requires you to venture into the Settings app to the Zeppelin Preferences section and then choose one of the pre-installed logos that include: Abstergo, Android, Aperture Science, Apple, Assassin's Creed, Autobots, Batman, Beats By Dre, Cloud, Cloud, Dark Knight, Deceptions, Nike, Pac-Man, Space Invaders, Storm Trooper, Superman, Triforce, and Windows.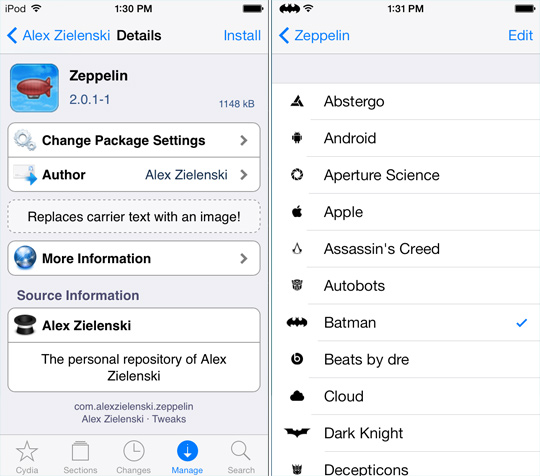 If you were hoping to have Zeppelin installed on your Jailbroken iOS 7 device then you will be glad to know the tweak's developer Alex Zielenski has just updated it for iOS 7. Although he is still working on finalizing the new iOS 7 logos, it is now in a working state and can be found on his private repo: repo.alexzielenski.com for free.
You can of course install (and create) your own custom logos manually through iFile by navigating to /Library/Zeppelin/ by following this guide. There is also a large library of Zeppelin logo packs available on Cydia, but their compatibility with iOS 7 will vary.
What do you think of Zeppelin on iOS 7? Drop us a line in the comments.