Clockworkmod recovery is a tool that lets you install different ROM images to your Android device, but until recently newer versions of the software did not work properly with the Samsung Blaze 4G. Shabbypenguin of XDA-Developers forum found a fix for the T-Mobile Samsung Galaxy 2 version of Clockworkmod recovery, and we are going to walk you through how to install a working version of Clockworkmod Recovery 5.5.0.4 to your Samsung Blaze 4G. You do not need a rooted device for this bootloader tweak, but Clockworkmod makes it a lot easier to install a rooted ROM on your phone.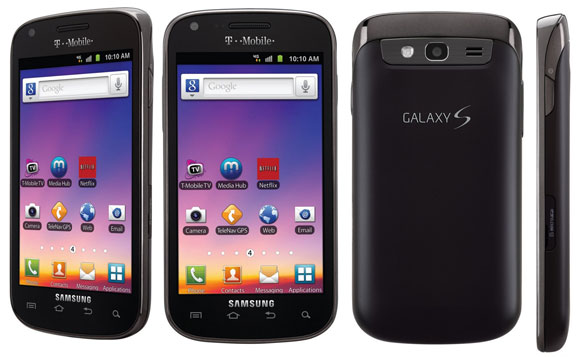 What you will need:
– Odin 1.85 – This is the program that will flash your Samsung Blaze 4G with the Clockwork Mod Recovery tool
– The PIT file for your Samsung Blaze 4G
-Shabbypenguin's version of the Clockworkmod recovery (TAR archive)
These file can be found at the original XDA forums thread.
A cable to connect your phone and PC
Part one: PC set up
1. Download the zip file that contains Odin and unzip it. I extracted odin to my PC's desktop, but it can go anywhere. (Most modern operating systems have a built in method of extracting zip archives. You can also use 7zip.)
2. Download the PIT file and Clockwork Mod Recovery. You can drag the files to wherever you installed Odin, which will make them really easy to find.
3. Double click on Odin3 v1.85.
BE VERY CAREFUL to make sure that only the Auto Reboot option is selected. Odin will automatically select Re-Partition and F. Reset Time—these options will fry your phone. Deselect them. I have attached a screenshot with the proper settings, just in case.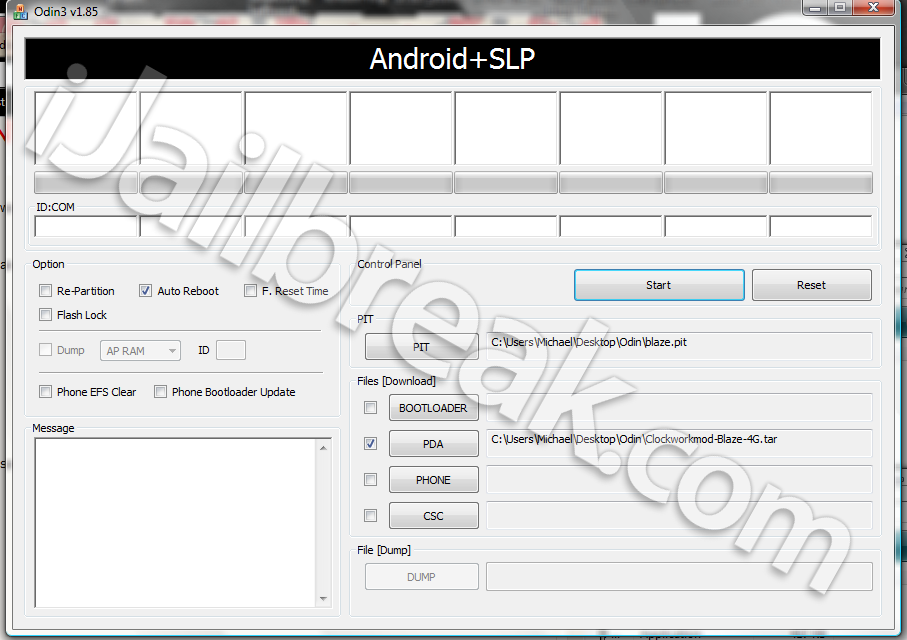 4. Click on the PIT button, navigate to wherever you saved blaze.pit and select it. Next click on PDA and do the same.
5. Make sure the Re-Partition and F. Reset Time options are unchecked. The only option that should be active is Auto Reboot.
Part two: Samsung Blaze 4G Download Mode
Odin won't just work with your phone when it is running normally; you need to put it into download mode. To enter download mode:
1. Remove the battery, count to ten, and reinsert it.
2. Hold both power volume buttons down, and then hold power until the phone powers on. Your phone will boot into download mode.
Here's a video on how to put the Samsung Blaze 4G into download mode, provided by Doktortaru of the XDA forum:
3. At this point you can connect your phone to your computer.
Press start in Odin to install Clockwork Mod.
Did you select Re-Partition and mess up your phone? Let us know what happened to it in the comments section below.