Remember the other day when we reported that the source code for Jelly Bean had been released through Android Open Source Project (AOSP), and ROMs would be showing up very shortly? Well, the ROMs have begun to flow, with an AOSP-sourced build of Jelly Bean now available for the Kindle Fire, courtesy of the XDA-Developers forum.
The release is still a beta build, so some stuff might not work quite right yet, but the basics are there. The only major known issue so far is that codecs for HD video streaming are broken, and will require an update from Texas Instruments to run on the Kindle Fire's CPU. Other than that, the build works as advertised, and the flashing process should be pretty straightforward for Kindle Fire owners.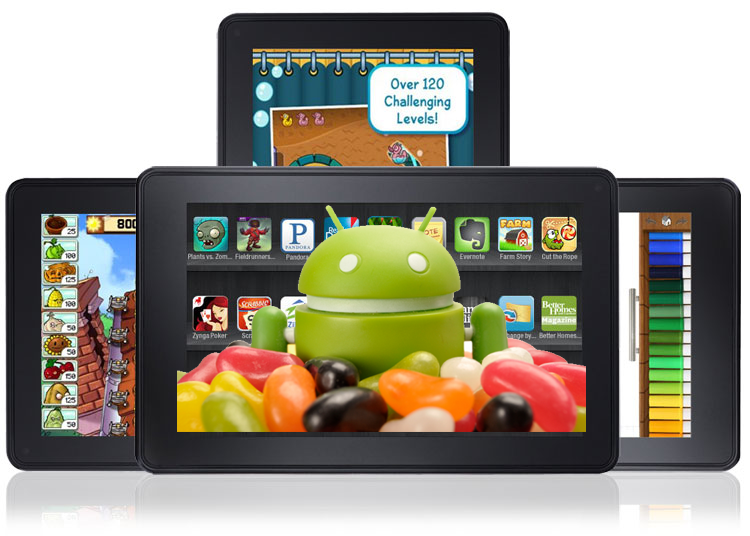 It's worth noting that an extra software packet is required to get the Wi-Fi working right now, but it's not too much trouble to install as long as you have a PC. Non-PC owners might want to wait for a forthcoming build with the Wi-Fi software running natively.
If you'd like to try this early build of Jelly Bean out on your Kindle Fire follow the guide below.
How To Install Jelly Bean On Kindle Fire
Step 1) – The first thing you will need to do is download the Android 4.1 Jelly Bean ROM for your Kindle Fire by clicking here. You will also need to download Gapps, which will need to be flashed onto your Kindle Fire.
Step 2) – With the required files downloaded, reboot your Kindle Fire into recovery mode.
Step 3) – Now simply flash the ROM and Gapps that you downloaded in Step 1 from ClockworkMod Recovery, and ensure you do a complete wipe of data and cache (yes this will delete your personal data, so make sure it is backed up).
Step 4) – After you boot up after flashing the ROM and Gapps do the following to fix Wi-Fi:
adb shell
su
fix-mac.sh
Did you get Android 4.1 Jelly Bean working on your Kindle Fire? Share your responses and further thoughts in the comments section below.