If you have a new iPad (iPad 3) then you already realize how great having voice dictation is. Although personally I do not find myself using voice dictation a whole lot, it can be useful when you are feeling lazy and do not want to type. I am sure for iPad 2G and iPad 1G owners, not having voice dictation is a let down. Thus, when the DictationPad Cydia tweak was released I knew a lot of people would be excited.
What the DictationPad Cydia tweak does is add voice dictation functionality to your older generation iPad. Upon installing the DictationPad Cydia tweak you will find a new mic icon on the left side of the space bar on your iPad's keyboard. Upon holding down this mic icon the status bar on your iPad will turn red indicating that your voice is being recorded.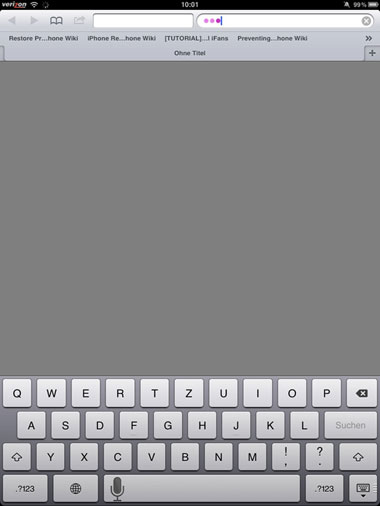 The only requirement with the DictationPad Cydia tweak is that you must have Siri working (Spire Cydia tweak) and must be on at least the iOS 5.0 firmware. Other than that, enabling voice dictation on your iPad 1G or iPad 2G is as easy as installing DictationPad.
If you are interested in the DictationPad Cydia tweak you can find it through the ModMyi repo for FREE.