Over the past few days a lot of Cydia tweaks have been released and also been updated for iOS 7. In this post we will be diving into three I feel are worth your time checking out. These tweaks included CCControls, TetherMe and Assistant Unrestrictor.
Let's start out with CCControls. There have been numerous ControlCenter tweaks released over the last week or so which allow you to customize the ControlCenter, but very few are up to par with CCControls. This tweak allows you to customize the style of the shortcuts that appear at the top of the ControlCenter along with the ability to mix in new toggles and rearrange them. You also have the ability to enforce lockscreen restrictions and play around with the number of controls per page.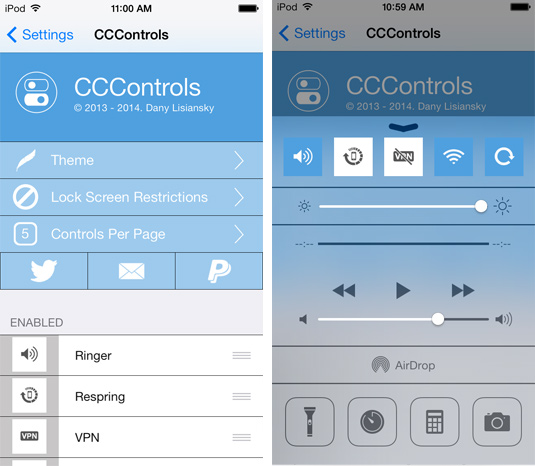 I will also say the CCControls probably has one of the best looking preferences panels I have ever seen. You can find CCControls in the ModMyi repo for free.
Next up is TetherMe. The tweak is definitely not as popular as MyWi, but certainly is a viable and cheaper alternative if you are looking for the ability to tether your cellular iOS device to a non-cellular device. The tweak itself isn't new, but rather has been updated for iOS 7 and A7 processors recently. It is certainly worth checking out if you haven't invested in MyWi yet. You will be able to share your cellular iOS device's internet access with other devices over USB, Bluetooth, or via your standard WiFi hotspot.
As per the tweak's description "TetherMe has been tested to work on all iOS versions from 3.0 to 6.1 (now 7) and works by telling the iPhone to allow tethering on any APN that is used for iPhone data. As a result, you should not be charged any more for tethering data than normal data by your phone company as all tethering data appears to come from the iPhone itself.""
If you are interested in TetherMe you can find it in Cydia for $4.99.
Lastly we have BytaFont 2. Everyone's favourite font replacement tweak has been updated for iOS 7 and is now available to download free from the BigBoss repo. BytaFont 2 allows you to download various fonts both from the app itself and from Cydia via a new section called Fonts (BytaFont 2). If you are looking to customize your iOS Device's font, this is the tweak!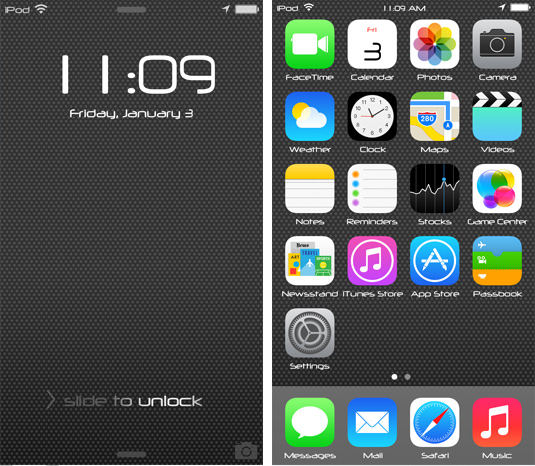 The font I used in the screenshot above is called Neuropol
What other tweaks are worth checking out? Drop us a line in the comments section below.