The great thing about Cydia tweaks is that they allow you to increase your productivity by modifying iOS to give it extended functionality. With the Evasi0n iOS 6.x Untethered Jailbreak recently being released over 7 million people and counting have Jailbroken their iPhone, iPod Touch and iPad. In case you haven't Jailbroken your device yet click here to follow our tutorial.
This Cydia app, by the name of CallMe, allows you to add one-touch-dial icons to your SpringBoard. You can make a phone call, create a text, make a Skype call, and even FaceTime with the press of a single button. CallMe is very easy to use and can make your favorite contacts even more accessible.
How it works is it access' your contacts, you choose who you want to make an icon for, select the number or email you want to contact, and select whether you want to make a phone call, send a text message, FaceTime or Skype. You can create an entire folder of these icons for your family members, one folder for your friends, and another folder for your coworkers.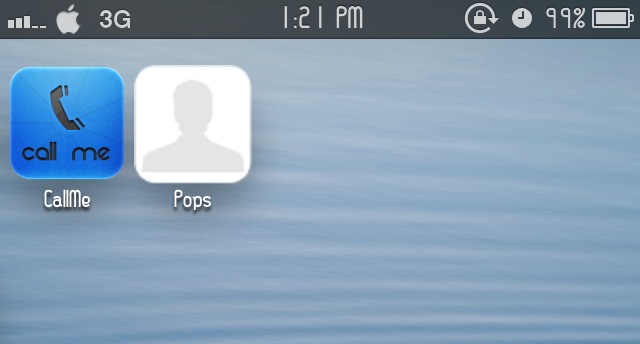 If you choose, you can label the icon by the persons first name, last name, which number you are calling (work. mobile, home…etc), or give it a custom name. If you have a profile picture for the contact, it will become the icons picture.

This app is very user friendly and makes for an organized SpringBoard that makes calls with the press of a button.
Let us know what you think of this app and similar ones in the comments below.
P.S. For even more Cydia tweaks make sure you check our top Cydia tweaks for your newly Jailbroken iPhone, iPod Touch or iPad on iOS 6.x.