Attention: Ensure you Backup your SHSH Blobs for iOS4.1!
This is just a quick and friendly reminder to ensure that you Backup your SHSH blobs for iOS4.1 (if you jailbroke with LimeRa1n)! Whenever you jailbreak on a new firmware, it is very important that you Save your SHSH blobs. This will ensure that you can downgrade at anytime, if something ever goes wrong and you accidentally update your firmware version. Even though LimeRa1n's exploit is bootrom level (meaning unpatchable by Apple), you still need to backup your SHSH blobs. As the untethered part of this jailbreak, developed by Comex is at a userland level, it is patchable by Apple. Even though you will still be able to jailbreak if upgraded, your jailbreak will be a tethered jailbreak, meaning everytime you iDevice reboots you need to connect it to your computer.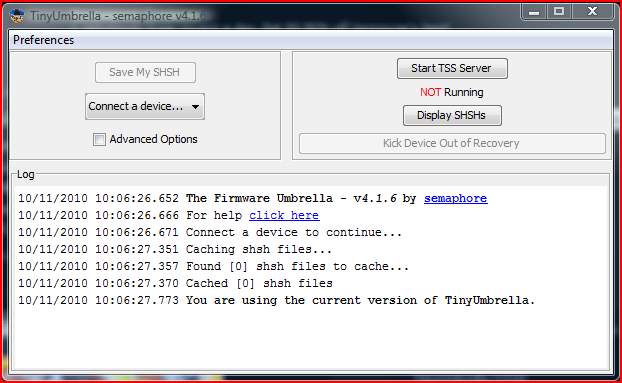 To save your SHSH blobs, either click the make my life easier button inside Cydia, or use a tool like Tinyumbrella. If you are unsure of how to save your SHSH blobs, click here for a detailed tutorial on how to do so.
Make sure you stay subscribed through our social media feeds, so that you never miss a beat, by liking us on Facebook, following us on Twitter and joining our circle on Google+.
Hey, you! Join the iJailbreak Insider for weekly newsletters, Jailbreak alerts, contests and more. (No spam, we promise)