How To: Save iOS 4.3.5 and iOS 4.2.10 SHSH Blobs Using iSHSHit [VIDEO]
This step-by-step guide will show you how to save iOS 4.3.5 or iOS 4.2.10 SHSH blobs on iPhone, iPod Touch or iPad using the Cydia application iSHSHit.
Models supported in iSHSHit:
Apple TV 2G
iPad
iPad 2 CDMA
iPad 2 GSM
iPad 2 WiFi
iPhone 3G
iPhone 3GS
iPhone 4
iPhone 4 CDMA
iPod Touch 2G
iPod Touch 3G
iPod Touch 4G
Firmware versions supported in iSHSHit. Note: only the firmware Apple is signing can be requested.
4.0
4.0.1
4.0.2
4.1
4.2.1
4.2b3
4.3
4.3.1
4.3.2
4.3.3
4.3.4
4.3.5
4.2.6
4.2.7
4.2.8
4.2.9
4.2.10
Step 1: The first thing you will need to do is launch Cydia from your iDevices SpringBoard.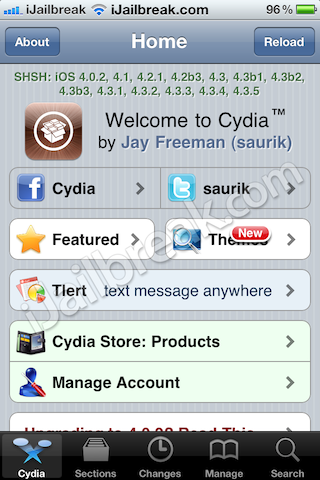 Step 2: Tap the Search tab located on the bottom tab bar and search for iSHSHit.
Step 3: Once iSHSHit appears, tap it.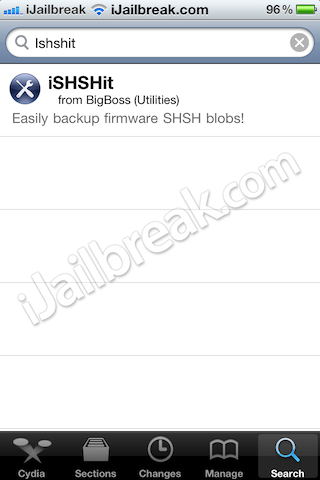 Step 4: You should see iSHSHit (version 1.0.11) or a higher version depending if iSHSHit has been updated. Tap Install.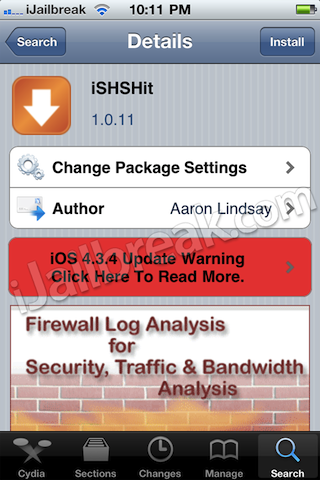 Step 5: Tap Confirm in the top right corner.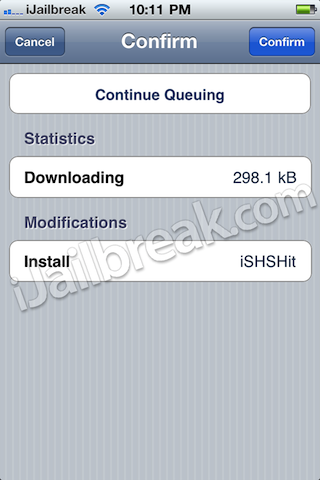 Step 6: You should now see iSHSHit package being installed. Once installation is done, tap Return to Cydia and press the Home button on your iDevice to return to SpringBoard.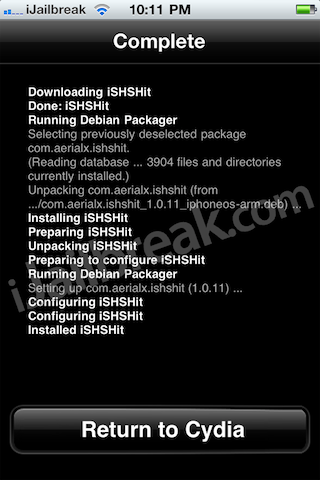 Step 7: You should see iSHSHit installed on your iDevice. Tap the iSHSHit icon to launch the application.
Step 8: Here you can select the Model and Firmware of your iDevice. Note: this is usually pre-set for you.
Step 9: Once you have selected your model of iDevice and either iOS 4.3.5 or iOS 4.2.10, tap the Save button located in the top right corner.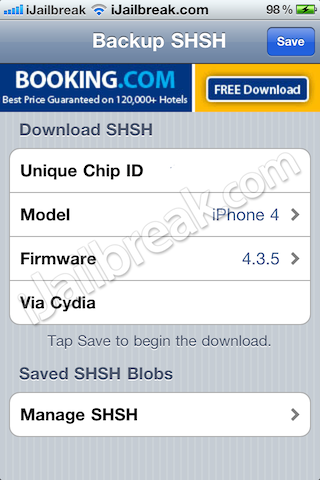 Step 10: You should now see Downloading SHSH… and be prompt with a box showing SHSH backup completed successfully!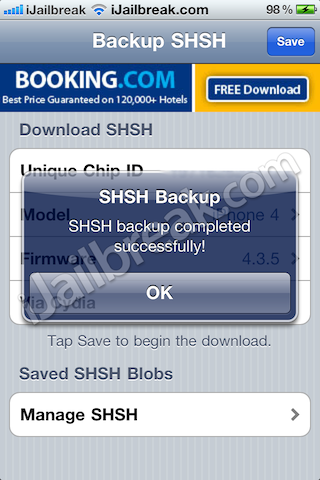 Step 11: Click on Manage SHSH and you will see the SHSH's you have backed up using iSHSHit. Selected the SHSH you would like to email by tapping on it.
Step 12: Enter the information in the required fields and tap the Send button located in the top right corner.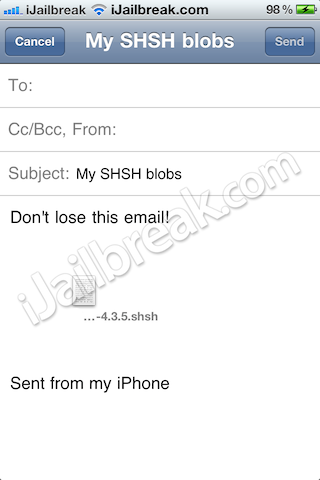 Congrats! You just learned how to save your iOS 4.3.5 or iOS 4.2.10 SHSH blobs using Cydia application iSHSHit. For more how to guides from iJailbreak.com check out our how to section by clicking here. Leave any questions or thoughts in the comments section below…
Make sure you stay subscribed through our social media feeds, so that you never miss a beat, by liking us on Facebook, following us on Twitter and joining our circle on Google+.
Hey, you! Join the iJailbreak Insider for weekly newsletters, Jailbreak alerts, contests and more. (No spam, we promise)