During an event on Wednesday, Amazon unveiled its very own smartphone called the Fire Phone. And just like all the leaks and rumors suggested, the phone does have multiple cameras on the front of the device.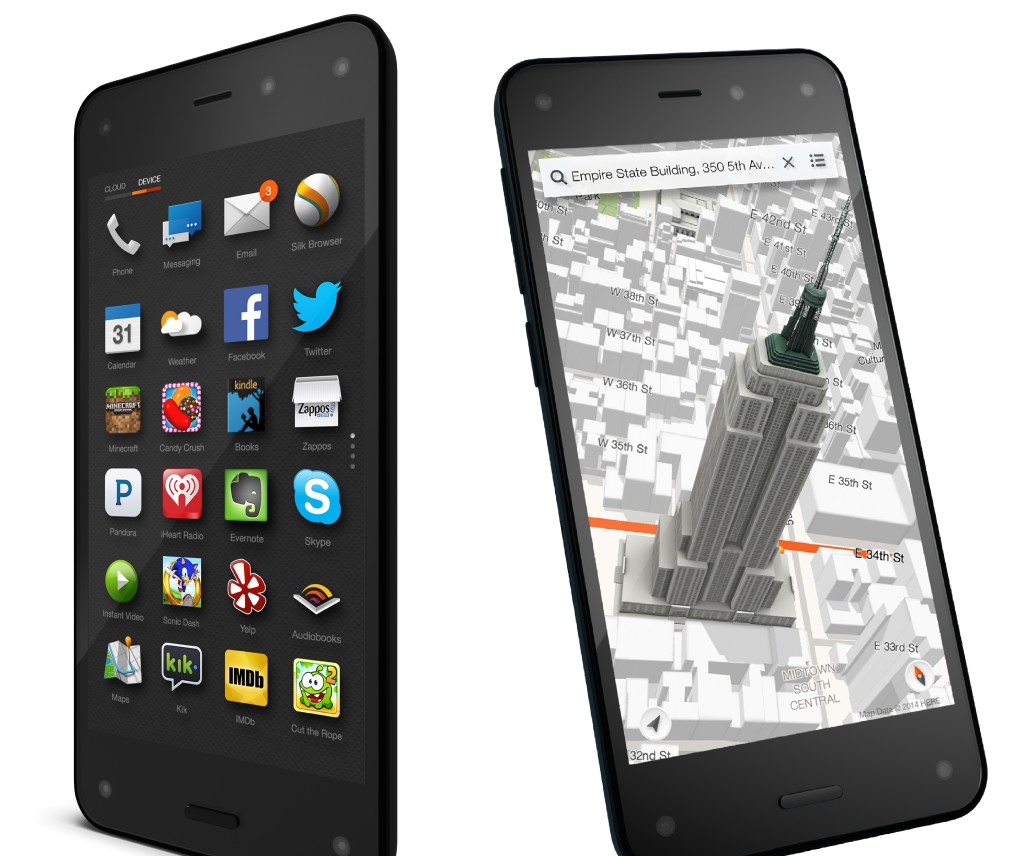 The Fire Phone has a 4.7-inch 720p display, a 2.2GHz Qualcomm 800 processor, 2GB of RAM, runs on Fire OS 3.5 (a modified version of Android 4.2 Jelly Bean) and comes with 32GB or 64GB of internal storage. The display, which is protected by a Gorilla Glass 3 screen, is ultra bright, has dynamic image contrast and a circular polarizer. The company says that you can even view the display with sunglasses on and from any angle. The phone has a rubber frame, aluminium buttons and a glass back.
In the camera department, there's a 13 megapixel f/2.0 sensor at the back with OIS that supposedly takes much better photos than both the iPhone 5s and Samsung Galaxy S5. On the front there's a 2.1 megapixel camera for all the selfies and duck faces.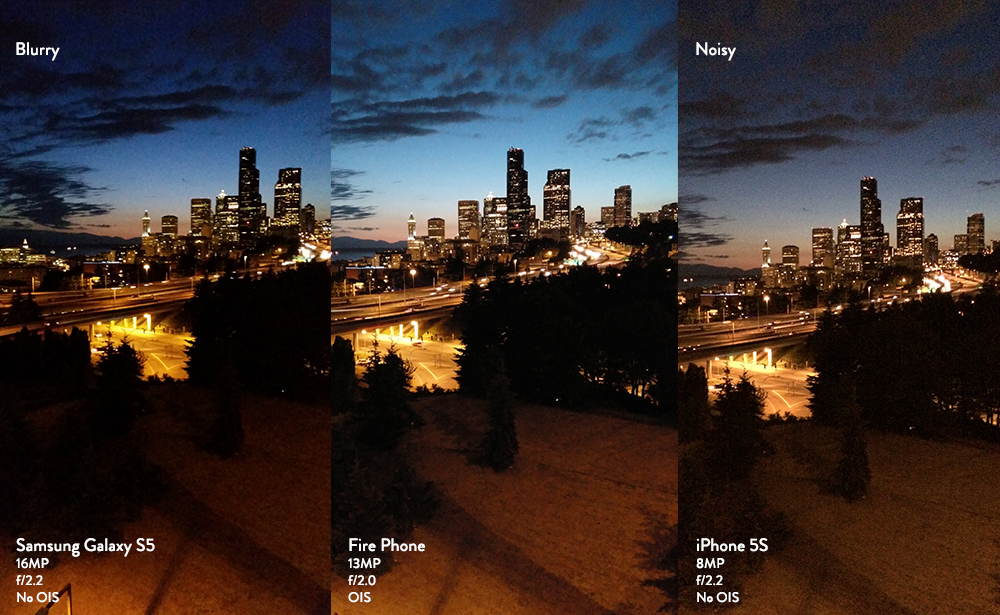 What's special about this phone is a feature that Amazon is calling Dynamic Perspective. Using the four front cameras at each corner and some wizardry, the phone can track the movement of your head and also know which direction you're moving the phone with more accuracy. This allows for full control of your phone using just your head and one-hand. You can tilt, swiwel and peek to open menus, options, view notifications and more.
Using this unique sensor system, the phone can respond to how you hold your device and move your head. You can auto-scroll on a web page by just tilting the phone down or up, look around and control characters in a game and a lot more. The Fire Phone also features 60 FPS 3D effects that work across the OS.
Then there's the Firefly feature that lets you point your camera at magazines, ads, printed text, movies, music, games, food etc and it'll automatically identify it, provide more information or convert the image to data. There's over 100 million things you can identify using Firefly.
For example, pointing the camera and clicking the dedicated Firefly button at an ad on a wall will let you save the name, address and number to your contacts without you having to type anything down. Note: the Camera/Firefly button are the same, but both work separately software wise.
Amazon's amazing customer service called MayDay is also available on the Fire Phone. You can see a tech representative live on your phone and they can help you out by drawing on your screen or by completing a task. This service is available 24×7 and 365 days a year and works best over Wi-Fi or AT&T's LTE network.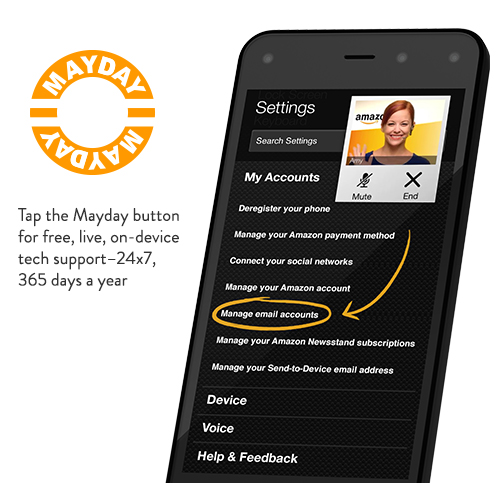 And finally, you get Amazon Prime Two-day free shipping on Amazon purchases, Prime Instant Video with unlimited streaming and downloading of TV Shows, Prime Music with unlimited music streaming and over 500,000 books for free. You also get unlimited photo storage via Amazon Cloud Drive. This is all free for 12 months with the Fire Phone, but after that it'll cost you $99 annually.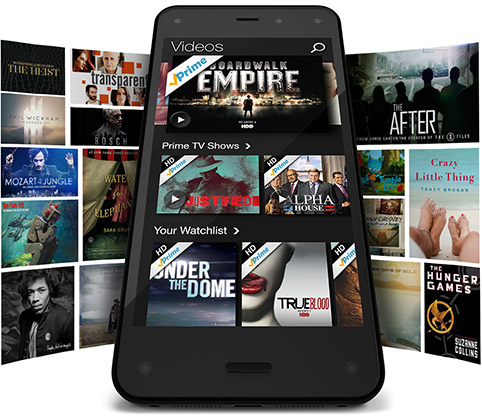 So that's pretty much it, the new Amazon Fire smartphone. Nothing to go crazy about, not an iPhone killer and definitely not something that will sell like hot cakes. If you love Amazon and like 3D interface phones that will probably eat a lot of battery, then you can buy the Amazon Fire Phone on AT&T for $199. Don't like contracts, the Fire Phone can be yours for $649 (32GB) or $749 for 64GB. Delivery starts July 25, 2014.
Pre-order the Amazon Fire Phone here.
What do you think of the Fire Phone? Fancy any of the unique features?