Apple are allegedly still intending to release its new MacBook by the end of the month with the plan for shipments to start soon after the media release. This is according to information from Mac Otakara.
According to Mac Otakara, they have contacts with a 'reliable Chinese Supplier' with alleged information that Apple will launch new 13 and 15 inch models, continuing on the current size spectrum that they have within their Pro lineup. There is also a small amount of information regarding a new MacBook Air featuring USB C however this is sketchy as it would bring the new MacBook and the MacBook Air very close specification wise.
The new MacBook Pro would apparently replace the existing lineup, like in previous releases with the MacBook Air apparently having both USB – C ports and Thunderbolt 3, with very little mention of classic, traditional outputs such as HDMI or USB-A.
The new MacBook Pro however could have both USB C and USB A, however Apple are more likely to push towards their USB C output on their devices, such as was featured in the new MacBook. This would of course most likely remove the MagSafe connection which is unique to the MacBook's and a key feature for some users.
As with any iteration of MacBook's, it would most likely have a thinner body along with their new keyboard mechanism with the possibility of an OLED display touch panel at the top of the body to replace the normal function keys. This OLED panel would have, most likely, API's allowing developers to program their apps to utilise it, such as Spotify Play/Pause functions.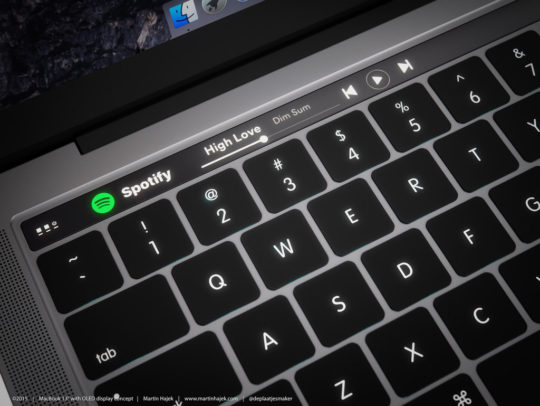 A sketchy rumour also suggests that their may be Touch ID integrated into the MacBook Pro to speed up both unlocking and security of individual files however this could have a number of usability problems.
Mac Otakara, has an interesting track record and the rumours shouldn't be taken as 100% reliable however the October release date is something that is agreed with across a number of sources.
With no media invites sent out and not long before the end of October, do you think that Apple are going to release their new machines in time for Christmas. If so, what would you like to see most on these new models? Drop a comment below letting us know.
Update: According to Re/Code, the event will take place on the 27th.