Apart from the new iPhone XS and iPhone 9, we would also be seeing a new Apple Watch Series 4 smartwatch at the September 12th event. Apple will unveil an upgraded variant of its smartwatch, which we now have a picture of. Thanks to a leak, we know what the new Apple Watch Series 4 would look like.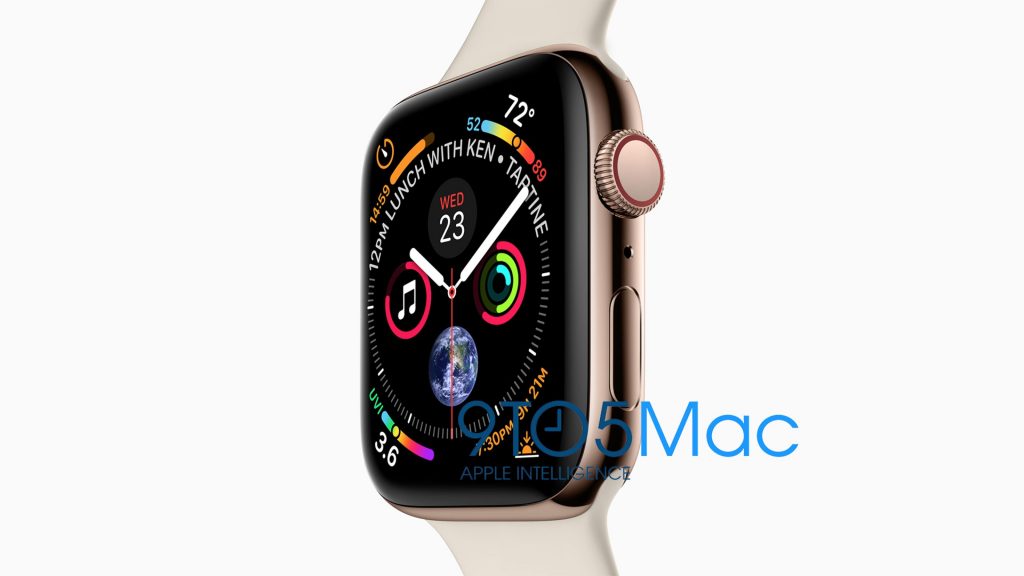 As you can see in the image above, which was leaked earlier this week, the Apple Watch Series 4 will get a bigger display. The report states that the display would be 15 percent larger than the current models, but there would be no change in the size of the watch case. You will still get two variants of Apple Watch, one with a 38mm case, and another with a 42mm case. The bezels of the watch have been reduced to achieve this.
Thanks to the larger screen, you can also accommodate more complications than before. The image also shows a new watch face with around 8 complications. Apple could, thus, release new watch faces for the larger display. You will also notice a new microphone hole present between the Digital Crown and the Side button.
Other rumors about the Apple Watch Series 4 suggest that it would get a newer chip, faster LTE, and non-movable buttons. Again, only about 10 more days to go till the special event.
(Source)